26 August 2018 11:53 (UTC+04:00)
2 049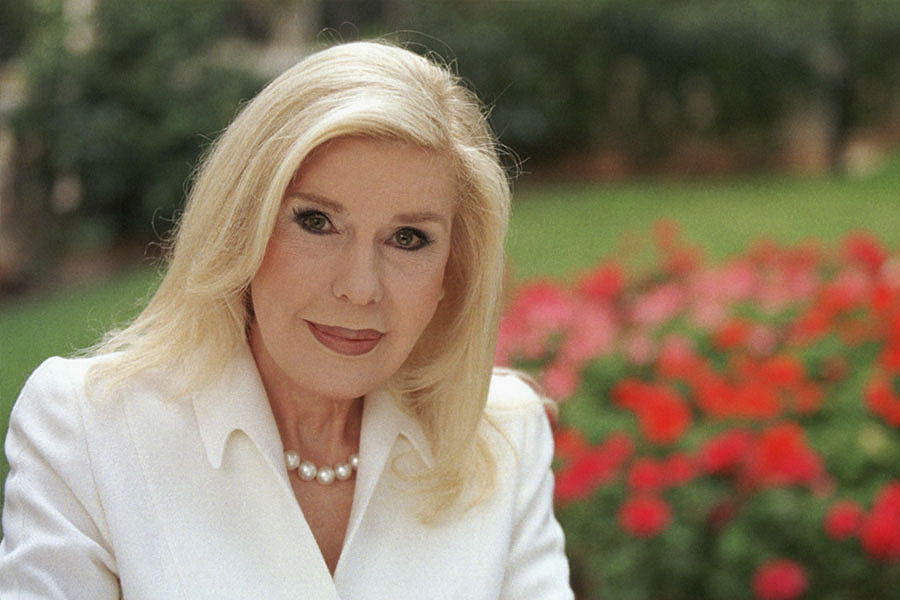 Interview by Azernews with president of ELPIDA Association and Marianna V. Vardinoyannis Foundation, UNESCO Goodwill Ambassador Marianna Vardinoyannis.
Cooperation between Azerbaijan and Greece in social, education, culture and healthcare areas
"My sincere friendship with President Ilham Aliyev and his wife Mehriban Aliyeva has given me the opportunity to meet the Azerbaijani people and get to know this beautiful and interesting country," Vardinoyannis said. "Azerbaijan is not only a country with a rich history, but also a country with a bright future ahead. I believe that the balance between the past and the present, the history and the future is the common characteristic that is shared between Greece and Azerbaijan, upon which our people are now building a concrete and solid cooperation."
"Furthermore, President Aliyev is a politician with a great vision for the establishment of friendship and dialogue among countries," she said. "His daily endeavors have given Azerbaijan a modern profile, bringing development and progress in the life of the Azerbaijani people and continuing the legacy of his late father Heydar Aliyev, the historic leader of the country. In the same time President Aliyev has opened the doors of Azerbaijan to the world and has transformed this great country to a center of culture, progress and innovation through the cooperation with other countries and organizations."
"The first steps for cooperation between Greece and Azerbaijan have already been made and are of course important," she noted. "I am convinced that both parts are willing to reinforce their cooperation in social, education, culture and healthcare areas and I am confident that this cooperation will produce significant results for both countries."
Prospects of humanitarian segment in bilateral relations
"Having devoted a great part of my life offering hope and comfort, I very well know that a strong relationship between people has nothing to do with politics or finance, but can only be developed on a basis of ecumenical values," Vardinoyannis said. "Fundamental relationships can only be achieved through humanitarian acts of support, help and care. With this in mind, "ELPIDA Association of Friends of Children with Cancer" along with "Nizami Ganjavi International Center" have already set the base for a cooperation, by signing an Affiliation Agreement, that will allow our Oncology Hospital and the hospitals of Azerbaijan to work efficiently in order to offer the best treatment for children with cancer. I consider this to be only the first step of many to follow and I will do my best so that Greece and Azerbaijan will achieve the uppermost of development of humanitarian segment."
Heydar Aliyev Foundation and plans to realize joint projects
""Heydar Aliyev Foundation" has done an exceptional work in supporting the country's social, cultural and economic development and in promoting the rich cultural tradition of Azerbaijan throughout the world," Vardinoyannis said.
"The numerous opportunities we have had so far to cooperate with the "Heydar Aliyev Foundation" in various projects have been a great honor and all of them have had a great impact," she noted. "The marvelous performance of the "Azerbaijan State Dance Ensemble" and the "State Symphony Orchestra" at the Herodion Theater on September 27, 2014 brought our two people closer, introducing to the Greeks the music, dance and culture of Azerbaijan. We also supported the "YES" campaign that was organized for the youth of Azerbaijan from the "Heydar Aliyev Foundation", with great results for the country of Azerbaijan."
"Furthermore, our cooperation is constant in the framework of UNESCO in the areas of education and cultural heritage," she added.
"My friendship with Mrs. Mehriban Aliyeva, the president of "Heydar Aliyev Foundation", who is a great visioner and a dearest friend of mine, whom I deeply admire and appreciate, and my love and respect for the people of Azerbaijan are two strong motives for not only continuing, but also broaden this cooperation for future joint projects," Vardinoyannis said.
"From the first moment I met with Mrs Aliyeva, she has also supported our initiatives, visiting "ELPIDA Association" and our "Oncology Children's Hospital" in Athens," Vardinoyannis noted. "The greatness of her soul, the deep sensitivity and the love that derives so generously from her heart, are indeed unique. Throughout our long lasting cooperation at UNESCO, I had the privilege to experience her determination and I am feeling deeply touched as we share such a beautiful friendship and so lucky to have met her in my life."
UNESCO's humanitarian challenges in need of tackling
"UNESCO is an international organization that works towards the establishment of peace through the promotion of dialogue and understanding among civilizations and the creation of strong bonds among cultures," Vardinoyannis said. "UNESCO's mission right now is as crucial as ever."
"The conflicts in Syria, the millions of refugees, the children that do not have access to healthcare and education all over the world as well as the climate change are issues, among others, that must be addressed immediately," she noted.
"Each and everyone of us has the responsibility to deliver a better and fairer world for the generations to come. It is not easy," she said. "I believe, however, that even the smallest act towards the creation of a brighter future for our children is essential. And this should be our ultimate goal. Small acts from as many people around the world with one common goal: to make world a better place."
---
Follow us on Twitter @AzerNewsAz
Related News