Ali Hasanov: Israel – one of few all-around strategic partners of Azerbaijan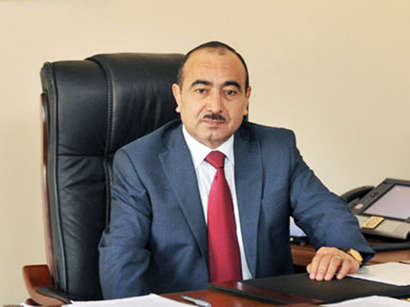 By Trend
Israel is one of few strategic partners of Azerbaijan in all respects – both countries cooperate in military-technical direction, in the field of the latest technologies and healthcare, Azerbaijani President's Assistant for Public and Political Affairs Ali Hasanov told Israel – Azerbaijan International Association (AzIz).
"Israeli specialists have been working in Azerbaijan for several years in various fields of our economy, and in particular, in agriculture, agro-industrial complex, industry, where they introduce the latest technologies and equipment. Our countries are also united by our people. There is a big community of Azerbaijanis in Israel, who have already integrated into Israeli society and represent our republic with dignity," Hasanov said.
"The Jewish community in Baku is also linked by various ties, including family ties, both with Israel and Azerbaijan and is worthy of being represented in the republic thanks to the policy of tolerance conducted by our President Ilham Aliyev," he noted.
The presidential aide emphasized that political relations are also developing successfully between the two countries.
"We have established good contacts between our parliament members, as well as representatives of the government. Good relations have been established with governmental and non-governmental organizations, public structures and the media. We are very satisfied with the level of development of these relations," Hasanov said.
He also noted that in recent years, Azerbaijan is engaged in building a "bridge" between Israel and the Muslim world.
Azerbaijan enjoys its authority in the Muslim community, and by using this, its relations, the country is trying to establish links between the Jewish state and the Arab world, added the top official.
"We believe that common interests can be found here, and an example of this is our cooperation and our relations. Based on common interests, a mutually acceptable approach to the establishment of friendly relations can also be found. Anyway, we are trying to do this and bring it to our partners in the Muslim world," Hasanov noted.
---
Follow us on Twitter @AzerNewsAz