21 April 2017 17:12 (UTC+04:00)
1 269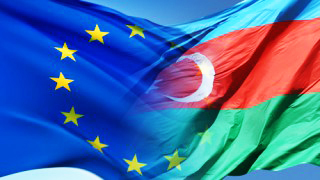 By Rashid Shirinov
Azerbaijan is interested in expanding the dialogue with the European Union on supporting the spheres of tourism, education, culture, small and medium enterprises and others, said Aysel Yagubova.
The head of the Department of Human Rights and Democracy of Azerbaijan's Foreign Ministry made the remarks while addressing the seminar, titled "Creation and Management of Information Bases in the Civil Service", in Baku on April 21.
She noted that the dialogue with the EU is one of priority spheres for Azerbaijan, and it is important for the development of relations.
The Eastern Partnership program is one of the effective platforms for forming cooperation with the EU and the program participants, according to Yagubova.
Yagubova also recalled that during the recent visit of Azerbaijani President Ilham Aliyev to Brussels, negotiations on a new document between Azerbaijan and the EU were officially started.
The new agreement should replace the 1996 partnership and cooperation agreement and should better take account of the shared objectives and challenges the EU and Azerbaijan face today.
The first meeting on a new agreement between the EU and Azerbaijan was held in Brussels on February 7, 2017. The next round of negotiations on the agreement will be held in Baku on April 25.
The new agreement envisages the compliance of Azerbaijan's legislation and procedures with the EU's most important international trade norms and standards, which should lead to the improvement of Azerbaijani goods' access to the EU markets.
---
Follow us on Twitter @AzerNewsAz
Related News