Azerbaijani Armed Forces conduct live-fire exercises in contac tline zone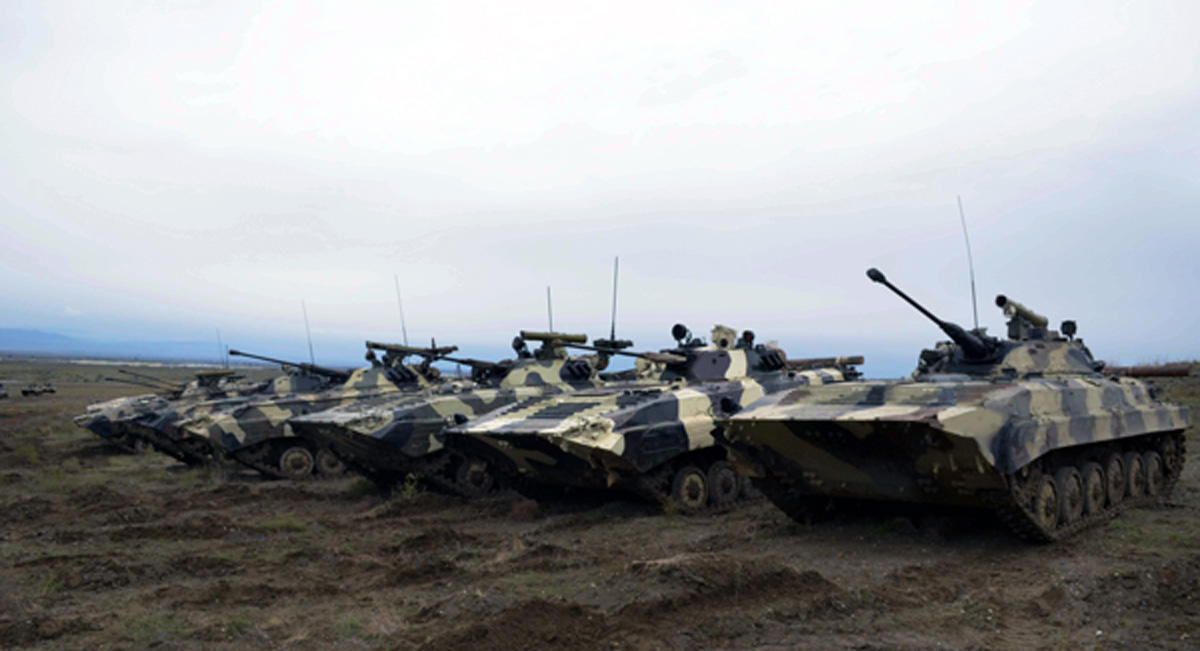 By Rashid Shirinov
The Defense Forces is inspecting the level of readiness of Azerbaijan's tank crews and infantry fighting vehicles. The drill is conducted in accordance with the readiness plan of the Armed Forces for 2016, the Ministry said on November 4.
The main purpose of the exercises carried out in military firing-grounds in the frontline zone is to increase the fighting capability of the tank and other armored vehicle's units, as well as to improve the combat skills, battle spirit and morale of servicemen.
The exercises will be held in day- and nighttime in conditions as close to a combat situation. The units perform tasks and practical shootings from armored vehicles.
The body frames of Armenian tanks destroyed during the April clashes, as well as other targets set at various distances, are used as a target to create a real impression from the enemy's combat equipment for the Azerbaijani crews.
Today, Azerbaijani Army is one of the most powerful, highly disciplined armies in the world and the leading in the region, which is equipped with modern military machinery. The skills and combat readiness of the Army are growing year by year. The army-building process in Azerbaijan is progressing as well.
The country's Armed Forces regularly conduct military exercises. In October, the Armed Forces carried out also tank exercises to improve the skills of military personnel of its tank units.
Large-scale exercises of Azerbaijan's Armed Forces are expected to be held on November 12-18. More than 60,000 members of military personnel, over 50 planes and helicopters, more than 150 tanks and armored vehicles, as well as up to 700 systems of missile and artillery forces will be involved in the training.
---
Rashid Shirinov is AzerNews' staff journalist, follow him on Twitter: @RashidShirinov
Follow us on Twitter @AzerNewsAz