5 September 2016 10:08 (UTC+04:00)
22 271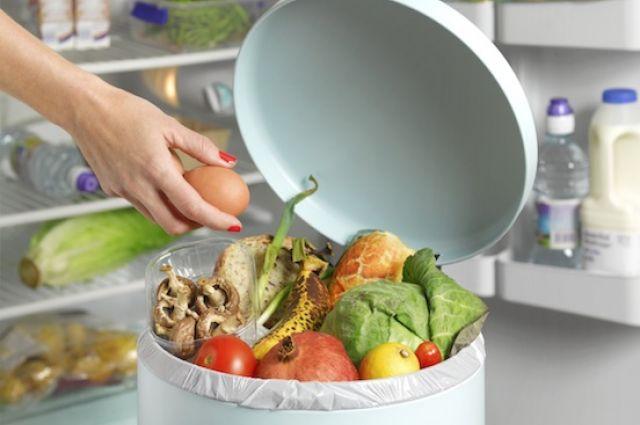 By Amina Nazarli
People buy more food than they can eat, United Nations Food and Agriculture Organization came to the conclusion, after revealing that about a third of all food produced worldwide is lost or misused.
UN reports that people annually emit more than 1.3 billion tons of food. In addition to the direct damage it also causes huge damage to the environment, as every year it is consumed vast amount of water for the production of products that are subsequently are not consumed. Besides, being in the dumps, food waste emit methane, contributing to global warming.
The lion's share of "waste" is not spoiled food, and often unclaimed surplus of goods.
Every year we send in the trash up to hundreds kg of product. This means precious water supplies and agricultural land, not to mention the human labor and transportation costs which are spent in vain -- on food production, which is then will be thrown.
Statistics show that Americans throw away almost as much food as they eat. According to experts, dozens of farmers, packers, truckers, researchers, and campaigners, enormous quantities of products grown in the U.S. are left in the field to rot, fed to livestock or hauled directly from the field to landfill.
One of the reasons for such a frivolous attitude to food is the efforts of stores to sell as much products as possible. Regular campaign such as "buy two, get the third for free" play on the greed of consumers. Buffets also often resort to the similar methods offering with unlimited number of food "for only 5 manats ($3.19)"
In addition, people are not able to plan purchases. In this sense, the classic advice as "do not go shopping on an empty stomach" and "take the basket instead of shopping trolley" sound more than important.
Chairman of the Centre for Sustainable Development Studies Nariman Agayev claims that because of illiterate finance allocation, every month, especially the citizens of the capital, thrown about 10 percent of their earnings to the trash.
The expert noted that advertising and the various campaigns held in shopping centers, play an important role in this issue. Consumers often "go" for the supposedly lucrative offers, but as the result, not always fully use purchased goods.
Weekend morning of many working women in Azerbaijan begins with the unpleasant ritual: the liberation of the refrigerator from disused products. Then the hostess go to the markets and supermarkets to buy food for the week, and on Saturday to throw them again. On weekends supermarkets are full of people. Almost everyone carries weighty baskets and full shopping trolleys, but the part of them are, as always, will not be used.
However, the expert claims that Azerbaijanis do not like to throw food, mentioning that domestic supermarkets losses no more than 3 percent on expired products.
Chairman of the Free Consumers Union Eyyub Huseynov, in turn, believes that the Azerbaijani citizens use products irrationally. "Approximately 25 percent of the food are thrown to garbage monthly".
The love of squandering in the organization of celebrations or commemoration is separately worth mentioning issue in the society. Despite the fact that in 2014, the Caucasian Muslims Office has introduced a rule which forbids to arrange costly funeral, yet sometimes people neglect this. Many believe that it is necessary to abolish this rule.
Real Azerbaijani wedding -- this is when there is much of everything. Lots of good music, dances and songs, a lot of jokes and fun, visitors and of course, a lot of food.
Azerbaijani feast is always tasty and satisfying, but the Azerbaijani wedding feast is something special -- appetizing samples of national cuisine such as kebab, dolma and pilaf, fish, sweet dishes. With the variety of wedding table and the incomparable taste of dishes even many connoisseurs and gourmets can be surprised.
However, very often few people understand that plenty of these food and drink remain untouched, which subsequently turn out to be in the bin.
Proposals for the regulation of this issue in the national weddings were repeatedly heard in the Parliament.
Hadi Rajabli, Chairman of the Committee on Social Policy argued that people should change their attitudes towards weddings in the country.
"It is necessary to change view towards weddings in Azerbaijan. For a long time we believed that the habit of squandering will pass in time. But now we can see that time has not changed the problem. Mandatory application of administrative measures is necessary," he said.
--
Amina Nazarli is AzerNews' staff journalist, follow her on Twitter: @amina_nazarli

Follow us on Twitter @AzerNewsAz
Category News