Heydar Aliyev Center to host a presentation dedicated to the 100th anniversary of National Leader Heydar Aliyev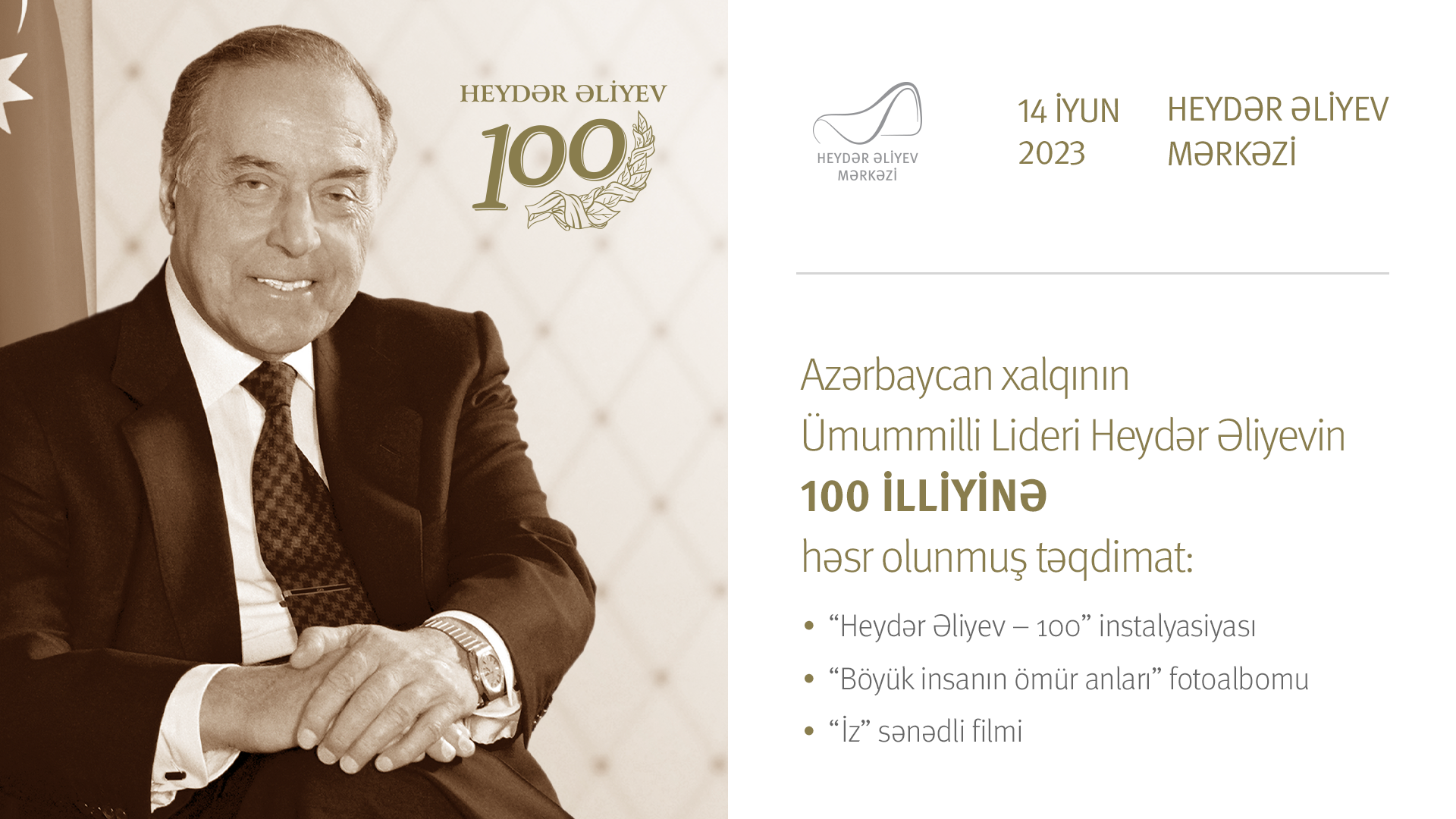 On June 14, on the eve of National Liberation Day, the Heydar Aliyev Center will host an event dedicated to the 100th anniversary of the National Leader of the Azerbaijani people, Heydar Aliyev, Azernews reports.
Along with the 100th anniversary of the great leader's birthday, 2023 also coincides with the 30th anniversary of Heydar Aliyev's return to power. On the occasion of this significant date, a presentation of the installation "Heydar Aliyev - 100" will be held in the Center. The work is created in the spirit of the "op-art" direction, which has been widely spread in the international art space since the second half of the 20th century. A composition of 100 bars for 6 months creates a portrait of the Great Leader.
On this day, the presentation of the photo album "The anger of the life of a great person" will be held at the Heydar Aliyev Center. The photo album was published as part of a joint project of the Heydar Aliyev Foundation and the Heydar Aliyev Center and covers various periods of the great leader's life and political activity.
The final event of the evening will be the presentation of the film "Iz", created by the Heydar Aliyev Foundation on the occasion of the 100th anniversary of Heydar Aliyev.
The scenario tells about the life and activities of the Great Leader. The script of the film is based on the speeches of national leader Heydar Aliyev at different times. The film reflects the life of the national leader, his commitment to Azerbaijan and the people, the strengthening of Azerbaijan as an independent state, and his consistent policy of liberating Karabakh from occupation. At the same time, the liberation of our occupied lands under the leadership of the President of Azerbaijan, the Supreme Commander-in-Chief Ilham Aliyev, the restoration of the territorial integrity of our republic, the realization of the will and desires of the People's Leader Heydar Aliyev are included in the film.
---
Follow us on Twitter @AzerNewsAz