5 November 2015 18:53 (UTC+04:00)
30 794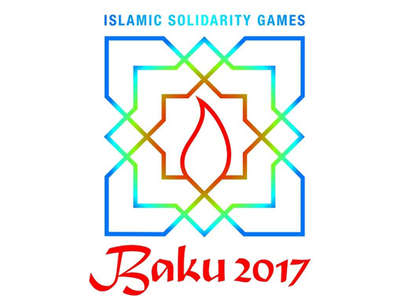 Azerbaijan, located on the crossroad of the East and West and blending two different cultures in an original way, has become a host for many large international events.
The Land of Fire is now preparing for the Islamic Solidarity Games to be held from May 12 to 22, 2017, which is proceeded by the inaugural European Games Baku 2015.
The country's calendar is busy with such grand events as the European Grand Prix Formula 1 races in 2016, as well as the quarterfinals and three group games of the UEFA EURO 2020.
Azerbaijan has deserved the right and trust to hold such competitions, which bring together many sport fans, due to the country's stability and special secure organizing capabilities, as well as its hospitality.
When Azerbaijan gained the right to host Baku 2015 and the Islamic Solidarity Games, some skeptics voiced doubts about whether the two high-profile sports events would be successful, specifically referring to the country's "absence of experience, infrastructure and resources".
Azerbaijan, with its relatively small population of 9.6 million, however, could turn the focus of international attention through its brilliant organization of the inaugural games, even setting standards for upcoming tournaments.
Also, Azerbaijan could promote such rising sporting events following the results of the European Games held in Baku this June, whose success was beyond every expectation.
Featuring the best traditions of the East and West, Azerbaijan presents an excellent blend of modern and ancient cultures, and now is truly called a model of tolerance by many countries in the world. This reputation has allowed Azerbaijan, with its predominantly Muslim population, the authority to host another huge event for the vast Islamic world, the historic Islamic Solidarity Games in May 2017.
These Games will bring together over 5,000 athletes from Muslim countries, though belonging to the Muslim religion is not a pre-condition for participation in the competition.
In the modern world, where civilizations clash in violent fighting, Azerbaijan shows the world the idea of multiculturalism at work. For successfully holding these and future events will only attract more attention to this phenomenon.
The country has already been given the go-ahead to prepare for the Islamic Games. The organizing committee promises to hold a large sports festival, based on its previously successful experience. The Games enjoy popularity in Islamic countries and is expected to be a milestone in the currently unstable world.
Category News