Gobustan's mysterious inscriptions made by Romans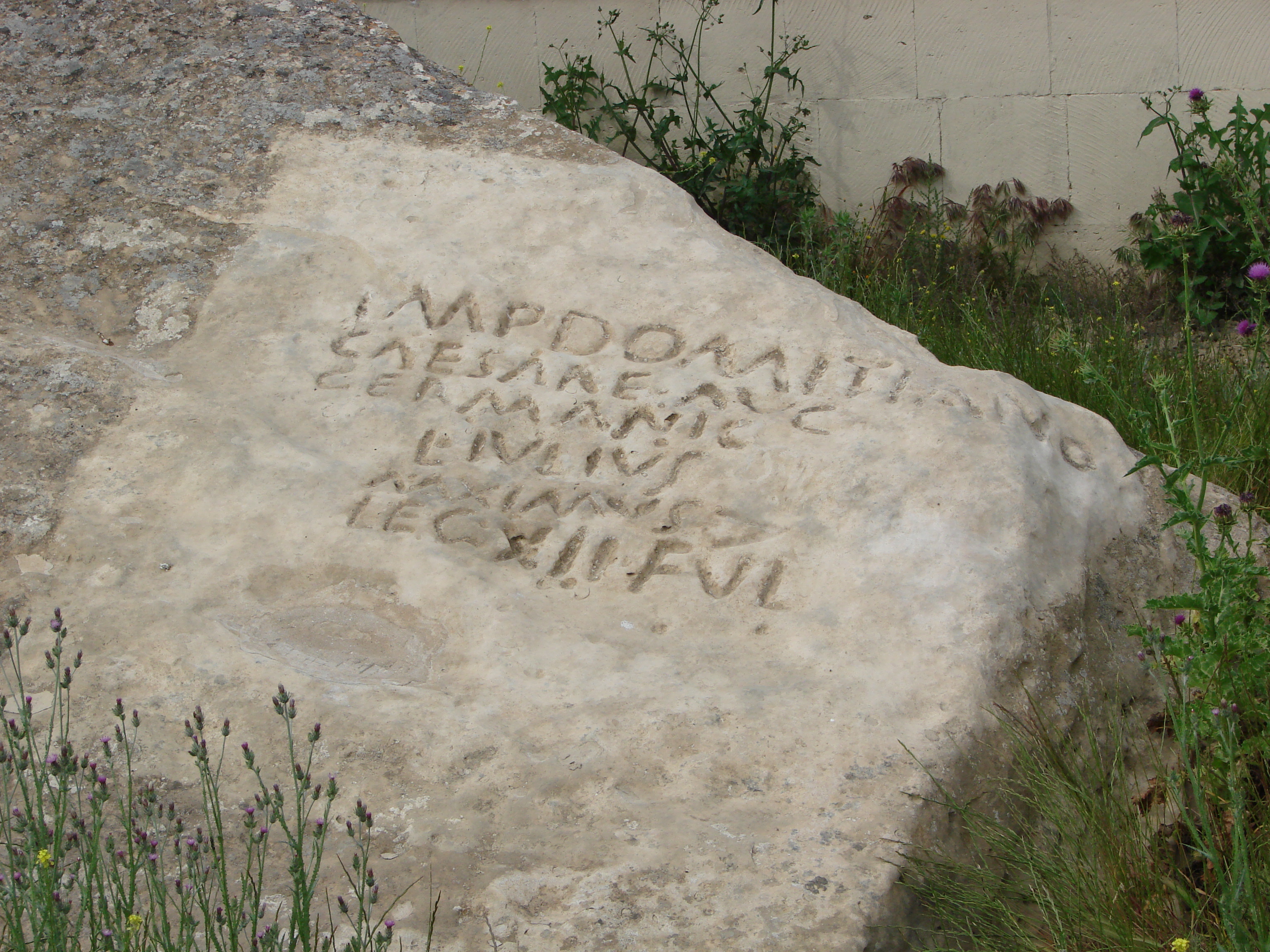 By Laman Sadigova
Gubustan, located in 70 kilometers from the capital Baku, is the rarest monument of the world culture and one of the first centers of human civilization.
Unique proves about the habitants of the region of stone age and of the later ages are collected in Gobustan mountains – drawings on rocks, human settlement points, tombstones and others. There are located remains of the great prehistoric cromlech, which can be regarded as the Azerbaijani analogue of Stonehenge.
There are approximately 6000 drawings in Gobustan – petroglyphes - stone and iron-age figures carved thousands of years ago and now considered a UNESCO World Heritage Site. The pictures dating back to 8 millenniums reflect different hunting scenes, ceremonial and ritual processes of the habitants of these places.
One can also find a rock beside the approach lane that is the most easterly known graffiti by a Roman legionnaire, which was discovered by scientists in the 30-s of the 20th century. It reads:
Caesare avg
Germanic
L Julius
Maximus>
Leg XII Ful.
It means "The time of Emperor Domitianus Caesar Augustus Germanicus, Lucius Julius Maxim, and Centurion XII of the Lightning Legion."
It is interesting that the XIIth legion of Domician, the Roman emperor, visited the territory of Gobustan in the 1st century A.D.. Flavius Eutropius, an ancient Roman historian who flourished in the latter half of the 4th century, repeatedly reported that during his fifteen-year reign (81-96), Domitian made campaigns against the Chatti, the Dacians, and the Sarmatians — all of whom lived along the northern border of the empire.
Scientists believe that Domitian sent the Legion to the Caucasus to help the allied kingdoms of Iberia and Albania. And the name of the settlement of Ramana or Romana in the vicinity of Baku perhaps also speaks of the Roman troops' stay in Absheron.
In 96 BC. Emperor Domitian was killed by conspirators and the Senate declared him an enemy. All his pictures were supposed to be destroyed, and his name scraping of all inscriptions, however, in the Roman stone in Gobustan it survived intact.
The mystery of Roman inscriptions in Gobustan still remains unsolved. Scientists continue to offer different versions and ideas.
---
Follow Laman Sadigova on Twitter: @s_laman93
Follow us on Twitter @AzerNewsAz