Baku to host US artist Andy Warhol's exhibition in June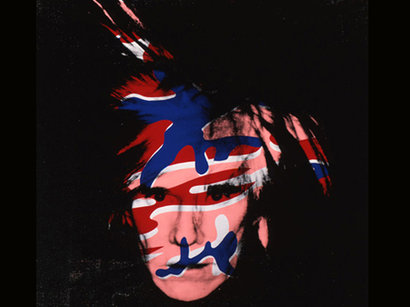 By Nigar Orujova
An exhibition of famous late American artist Andy Warhol will open at the Heydar Aliyev Center in Baku on June 21, the center's website said.
The Center, which was opened in the Azerbaijani capital on May 10, 2012, the 89th birthday anniversary of National Leader Heydar Aliyev, is organizing the exhibition as part of its cooperation with the U.S.-based Andy Warhol Museum.
The opening ceremony of Warhol's first exhibition in Baku is due to be attended by local art figures, representatives of the museum and foreign visitors.
The international exhibition titled "Life, Death and Beauty", which is expected to continue until September 9, will feature up to 100 creations of the artist, including photos, portraits of renowned cinema, music and fashion stars, and other works.
The exhibition is part of the Heydar Aliyev Center's support for the development of culture, efforts to introduce world culture to Azerbaijan and to further expand the relations between countries and peoples through such projects.
The famous 20th century photographer, artist and stage manager Andy Warhol, who was born in 1928, passed away in 1987.
The pop-art Andy Warhol Museum, located in Pittsburg, Pennsylvania, was established in 1994. The single-artist museum exhibits 900 paintings, 100 statues, 400 photos, 60 feature films as well as other works of the artist.
From the very first week of its operation, the museum became a popular place for visitors, as a total of 25,000 people visited it in the first week alone.