EU Delegation in Azerbaijan organised an exhibition Education in Europe [PHOTOS]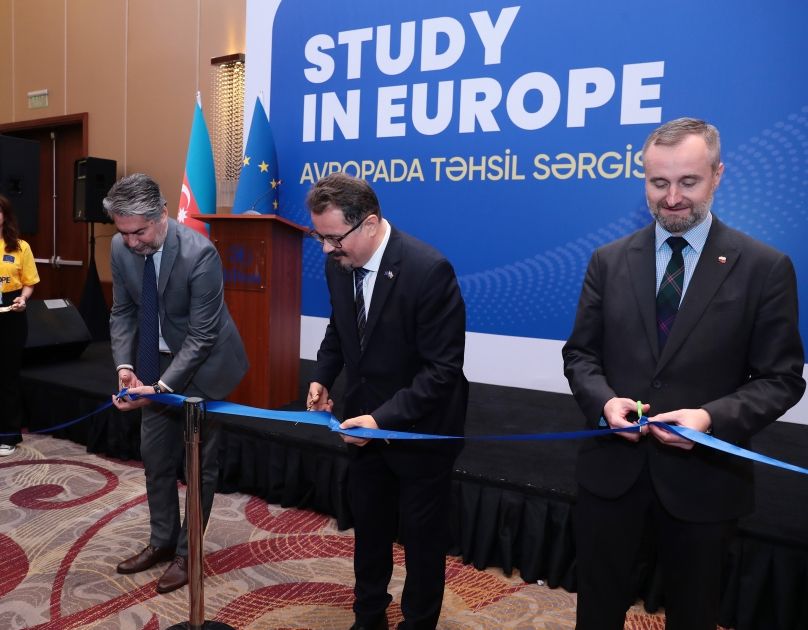 Representation of the European Union (EU) in Azerbaijan has organised an exhibition "Education in Europe". Head of the EU Delegation in Azerbaijan, Ambassador Peter Mihalko, spoke at the opening ceremony of the exhibition, Azernews reports.
"We wish you to get acquainted with the higher education sector of the European Union, where there are many educational institutions and world-class research programmes," Ambassador Peter Mihalko said. He noted that the European Union pays special attention to the application of highly competitive technologies in the fields of engineering, science, construction and information technology: "We invite students from Azerbaijan to master these opportunities."
The Education in Europe exhibition is one of a series of events organised as part of the European Year of Skills. The European Union has declared 2023 as the 'European Year of Skills' to help people acquire the skills they need for high-paid, high-skilled jobs and to support companies in overcoming skills shortages. It is essential to have a workforce that is environmentally balanced, contributes to sustainable development in an era of innovative technologies and meets skills needs.
Presentations of educational programmes were made at the event. At the same time, there was an information session on Erasmus student scholarships and a student counselling corner. Countries represented here include Germany, Austria, Belgium, Czech Republic, Estonia, Finland, France, Sweden, Hungary and Poland.
The educational exhibition will be open today and tomorrow (11:00-17:00).
---
Follow us on Twitter @AzerNewsAz