Films by Azerbaijan's Tofig Ismayilov take audience on journey through documentary cinema [PHOTOS]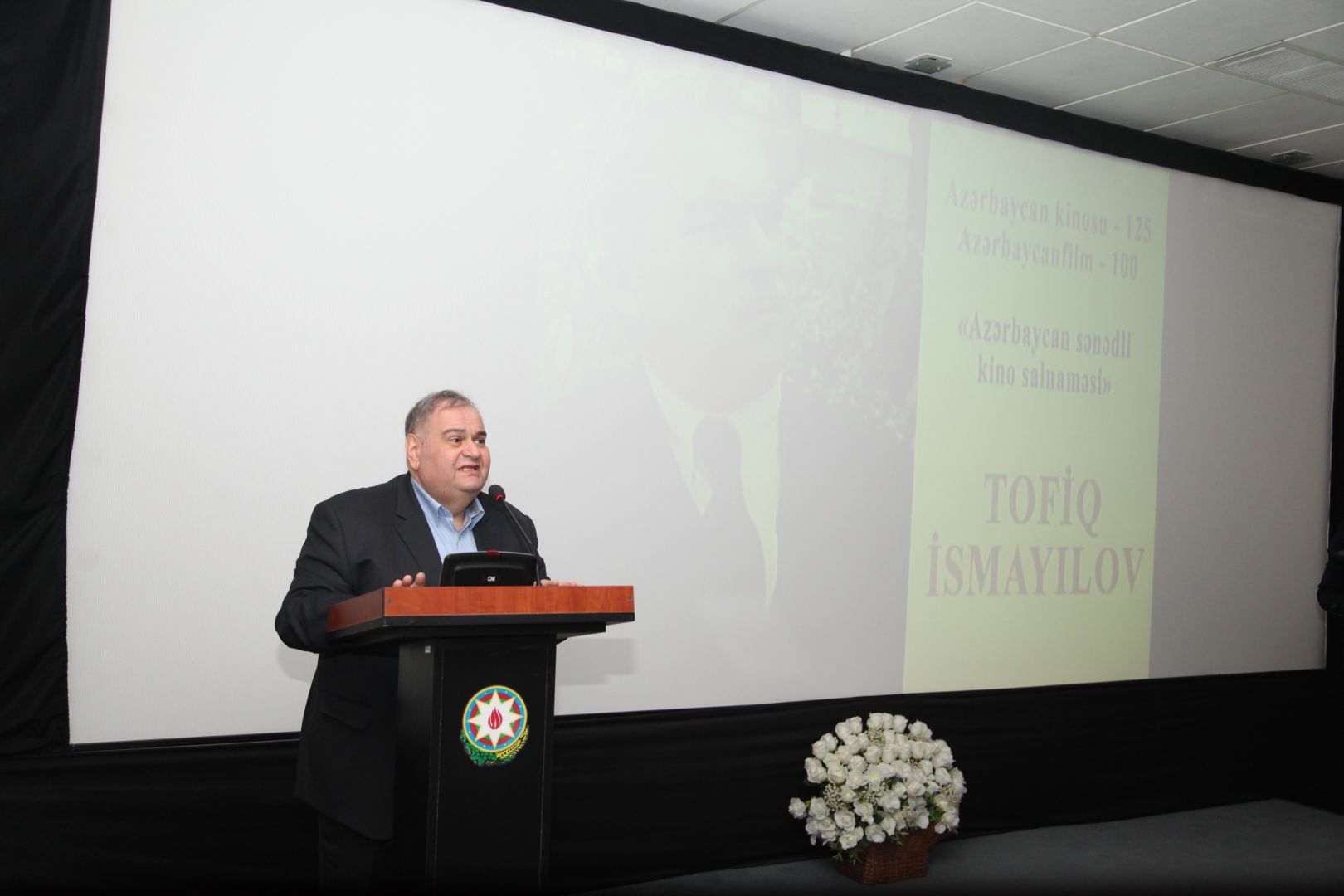 The State Film Fund invites cinema lovers to be taken on an interesting journey through Azerbaijani documentary cinema.
Within a cycle of retrospective of Azerbaijani films, cinema lovers watched films by prominent film director, People's Artist Tofig Ismayilov (1939-2016), Azernews reports.
Director of the State Film Fund Honored Art Worker Jamil Guliyev spoke about Tofig Ismayilov's films. He stressed that the film director significantly enriched the national cinema.
For many years, Tofig Ismayilov worked at AzerbaijanFilm studio and AzTv channel. Later, he headed the directing department at the Institute of Arts (1988-1994).
From 1994 to 2006, he worked in Turkiye at the Memar Sinan State University of Arts. He was a cultural adviser to the Istanbul Municipality.
In addition to working in cinema as a director and screenwriter, Tofig Ismailov starred in the films of the People's Artist, laureate of the State Prizes of the USSR and Azerbaijan, the prominent film director Rasim Ojagov "Temple of the Air" and "Hotel Room", in the film of the prominent film director and screenwriter, laureate of the State Prize, People's Artist Eldar Guliyev "Istanbul flight" and other films.
Tofig Ismayilov is the author of the famous film "Muslim Magomayev Sings", filmed in 1971. In September 2014, his latest work "Memories of Muslim Magomayev" was presented to the audience, which consists of three artistic parts, including "You are my song", "True friends" and "Blue Sea". He is also the author of five children's books, many excellent plays and television and radio scripts.
The film director has shot more than 30 feature and documentary films. Tofig Ismayilov is the creator of the first three-part film in Azerbaijan based on Mehdi Hussein's novel "Absheron". Among his works are such films as "Stones of our city", "Music teacher", "Special position", "I invent a song". His film "Difficult Ways" was among the 17 best Soviet films selected for screening in the United States.
Further, the films "Stones of our city (1968)", "Prima (1994) about the famous choreographer, dancer, People's Artist Amin Dilbazi were screened as part of the event.
After the screening, Chairman of the Azerbaijani Filmmakers Union, People's Artist Shafiga Mammadova, People's Artist, film director Abdul Mahmudov, Honored Art Worker, cameraman Rafig Gambarov, Honored Artist, actor Otkam Iskandarov, Honored Art Worker, film critic Aydin Kazimzade, son of the famous People's Artist of Azerbaijan Amina Dilbazi - Mikail Hajiyev shared their memories of Tofig Ismayilov, spoke about his merits in the national cinema.
In conclusion, the daughter of Tofig Ismailov, Vafa Ismayilova, expressed her gratitude to the leadership and staff of the State Film Fund, as well as to all participants in the evening for their attention to the creative heritage of the film director.
---
Follow us on Twitter @AzerNewsAz