Discover yourself from new sides! [VIDEO]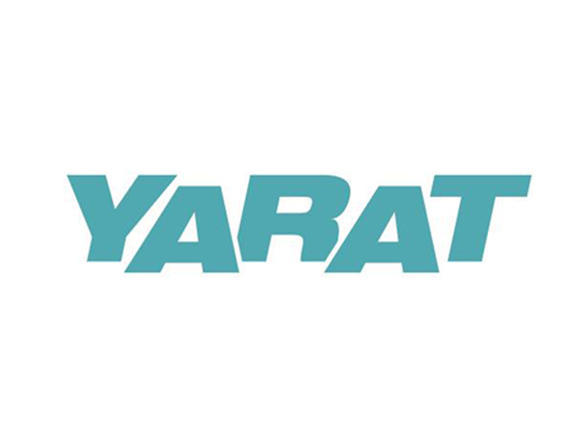 By Laman Ismayilova
"The start of the new educational program "Human: Know Yourself." Unbelievable opportunities to discover new sides of yourself. This year, ten famous lecturers and best-selling authors will conduct 20 free learning events on self-development in Baku.
From March to December 2019, the YARAT Contemporary Art Space invites you to join the program "Human: Know Yourself" to give access to additional education in the field of personal effectiveness.
This program is designed to help company leaders, students, teachers, self-employed, creative individuals, regardless of age and education to gain practical knowledge about the essential skills of the modern person.. According to the founder of YARAT Aida Makhmudova.
"The key skill of the upcoming lectures and training sessions is awareness. It is known that due to the development of this skill, a person can radically change his life and free himself from imaginary limitations and improve the path of his personal growth. I am confident that any progress towards developing awareness can help us become more human and harmonize interaction with others," said Makhmudova.
Subjects of the program include four main categories for comprehensive self-improvement:
1. I am here and now: mindfulness skills.
2. My future self-image and aspiration for it: planning skills and achieving the desired.
3. Well-being and happiness: a scientific view.
4. Relations with others: empathy, gratitude and forgiveness skills.
"Our world is changing and progressing so rapidly that the development of skills that help a person maintain mental and internal balance is becoming increasingly relevant. At the same time, not everyone has the opportunity to get additional education to develop these skills. And this program makes it possible to fill this gap effectively," notes Arstarulsmirus, the program director.
The leading experts in the field of personal development and world bestseller authors from different countries are invited to participate in the project.
Starting in March, throughout 2019, ten lecturers and scientists from the USA, Germany, Russia, Belarus, Sweden, and Ireland will conduct their lectures and training sessions.
Each of them will present multiple exercises to develop the following areas and skills: In the classroom, the features of the person's inner world, his habits and inclinations, brain neuroplasticity, and methods of psycho-emotional state regulation will be considered.
Taking into account the availability of lecturers, the program is not sequentially organized, but instead allows the audience to attend specific events selectively.
According to the training program, classes will be held in the following format: Introductory lectures - general, introductory information (2 hours) training - in-depth level, the transformation of habits (from 6 hours to 3 days).
A famous American professor and teacher, Barbara Oakley will inaugurate the program.
Barbara Oakley will conduct her famous course "Learning how to learn." where you will learn how to focus on the task, be able to quickly memorize new and complex material and learn how to improve memory.
This training can completely change your attitude to the learning process.
The introductory lecture will be held on March 7, and the training will be conducted on March 8 and 9, 2019. More information about the program and for registration: www.insan.yarat.az
For more details, please contact:
+994 50 289 31 32
E-mail at: [email protected]
---
Laman Ismayilova is AzerNews' staff journalist, follow her on Twitter: @Lam_Ismayilova
Follow us on Twitter @AzerNewsAz