5 May 2016 09:00 (UTC+04:00)
4 501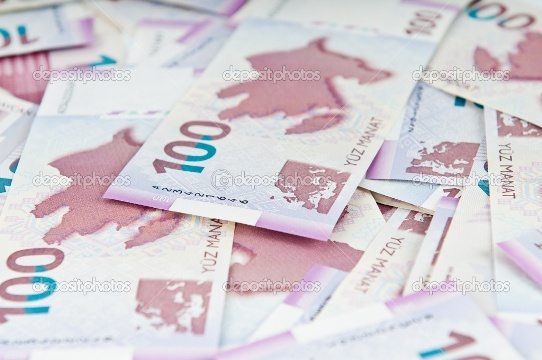 By Gulgiz Dadashova
Though, the banking industry along with the government has been working on ways to make cash payments obsolete, experts say that Azerbaijan may introduce plastic banknotes.
Expert Ogtay Hagverdiyev assures that the government should think about switching to plastic money. The print of such banknotes requires a little bit more money than printing of the paper, but they will serve much longer, he explained.
First time, when Azerbaijan released new banknotes it spent about 4 million euros, Hagverdiyev reminded. "Today, the print requires 1.5-2 million euros, as a much smaller volume of banknotes printed. However the state needs to print money on average every 4-5 years, that is, for example, banknotes of 100 manats are printed every 10 years, but 1 manats are printed every 2-3 years. Plastic money can last up to 50 years," Hagverdiyev told echo.az.
The plastic banknotes are claimed to be more durable than existing currency and also apparently stay cleaner for longer, at least 2.5 times longer-lasting. Polymer banknotes, which also feature security holograms and unique texturing, are harder to fake. Furthermore, when the notes are withdrawn, being plastic they can be recycled into other products.
Being one of Azerbaijan's state attributes manat was first put into circulation on August 15, 1992. The existing banknotes were determined under the Presidential decree 'on changing the nominal value and price scale (denomination) of banknotes of Azerbaijan' dated February 7, 2005.

The denomination aimed at protecting the design of national banknotes, adjusting the nominal rate of national currency- the manat to the international currency rates, as well as simplifying several transaction systems.
The expert went on to say that 48 percent of the money supply is in the hands of public in Azerbaijan, while in Europe the figure is 3-5 percent.
"Our people are not psychologically able to immediately get used to plastic money. As a rule, if the money is outside the banking system, therefore, they are out of control. Azerbaijanis still prefer cash payments to payment through plastic cards. However, the positive trend is yet being observed," he said.
Azerbaijan is planning to expand the scope of non-cash payments in 2017. The Taxes Ministry makes proposals to encourage non-cash payments. The requirement for non-cash transactions in the sale of certain excise goods are also among them.
Entrepreneurship in Azerbaijan more than at one-third does not recognize documentation and is based on cash payment. Only 65 percent of businesses (mostly individuals) have bank accounts, which is a serious problem in terms of tax revenue, according to the World Bank.
Some of the country's largest financial institutions have joined forces with phone companies to develop payment systems that will allow consumers to pay digitally from their phones at the cash register, similar to using a plastic card.
But cash is still the most commonly accepted form of payment in Azerbaijan.
However, expert Vugar Bayramov does not believe that Azerbaijanis are ready to use plastic cards.
Chairman of the Center for Economic and Social Development (CESD) of the country Vugar Bayramov, who also hailed advantages of plastic money, the country lacks tradition of using plastic banknotes.
"While plastic banknotes have several advantages, the existence of traditions of using such money is important both for banks and for the citizens," he told echo.az.
Noting that Azerbaijan has a relatively small financial market, Bayramov does not see a need in being pioneer in such matters.
"Transition to the plastic banknotes may become the subject of discussion in Azerbaijan only when the plastic banknotes have been tested in the developed countries," he believes.
Some countries have been using polymer for years. Australia was the first country to go purely plastic in 1996. Brunei (2007), Papua New Guinea (2008) followed the example while Romania was the first European country to introduce a full set of polymer banknotes between 1999 and 2001.New Zealand, Vietnam, China and Canada among the users of the plastic money, while Britain plans to issue first plastic pounds in 2016-2017.
--
Follow Gulgiz Dadashova on Twitter: @GulgizD
Follow us on Twitter @AzerNewsAz
Category News