Azerbaijan-U.S. plan to develop co-op in all spheres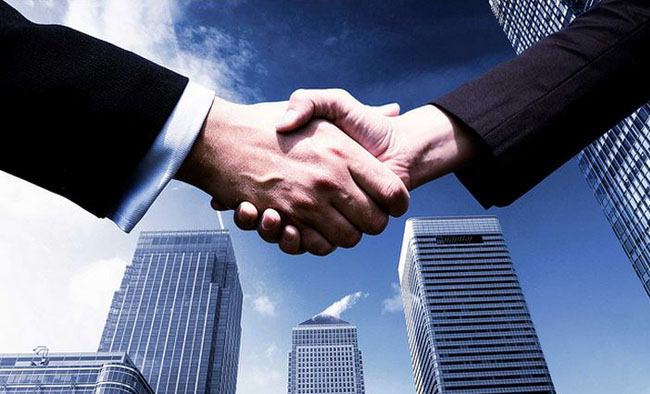 By Nigar Orujova
Azerbaijan and the U.S. are planning to develop business cooperation in non-oil sphere, as it was noted in a business forum held in Baku with participation of the American delegation on November 19.
Deputy Assistant of the U.S. Secretary of Commerce for Europe, the Middle East and Africa Michael Lally provided an insight into the economic and trade relations of both countries.
Lally said that the delegation's visit is aimed at developing the trade and economic relations between the U.S. and Azerbaijan and expand the cooperation between the private sectors of the two countries.
For this purpose, representatives of 15 U.S. companies operating in various spheres have come to Azerbaijan, he added.
"Visit of representatives of such number of companies from very different sectors will expand cooperation in non-oil sector," he said. "We already have a good example of trade cooperation between the two countries, as last year the trade turnover between the U.S. and Azerbaijan reached $2 billion. We also have examples of successful cooperation in aviation and space."
Today, the U.S. companies are represented in Azerbaijan in the spheres of construction, industry, services, bank and insurance sectors, the deputy assistant said.
He noted that the representatives of the U.S. companies will hold around 100 meetings in Azerbaijan.
The U.S. Charge d'Affaires to the country, Dereck Hogan, told reporters that the U.S. supports the measures taken by the Azerbaijani government to develop the private sector in the country.
The U.S. welcomes the stimulation of the private sector development in Azerbaijan, as well as the work carried out by the country to attract foreign investments, Hogan said.
Hogan added that his country is ready to render not only diplomatic, but also technical assistance so that the goals set by the Azerbaijani government would be achieved.
He noted that very constructive meetings have been held as part of the U.S. delegation's visit to Baku.
During the visit, the two sides discussed the priority areas of cooperation and the potential for further expanding the trade and economic relations, he added.
Deputy Minister of Economy and Industry Sahil Babayev, in turn, highlighted current relations between the two countries, saying Azerbaijan attached great importance to boosting cooperation on the international level.
At the forum, Azerbaijan also urged the U.S. companies to refrain from illegal activities in Nagorno-Karabakh, the occupied territories of Azerbaijan.
Azerbaijan enjoys being America's largest trade partner in the South Caucasus and has successfully pursued major mutually beneficial trade deals. Trade with Azerbaijan helps to support more than 11,000 jobs throughout the U.S..
Trade turnover between the U.S. and Azerbaijan stood at $1.06 billion in ten months of this year, the State Statistical Committee reports.
The import of goods from the U.S. to Azerbaijan has increased by 60.19 percent this year compared to January-October 2014 and stood at $743.58 million.
__
Nigar Orujova is AzerNews' staff journalist. Follow her on Twitter: @o_nigar
Follow us on Twitter: @AzerNewsAz