29 September 2015 15:18 (UTC+04:00)
1 635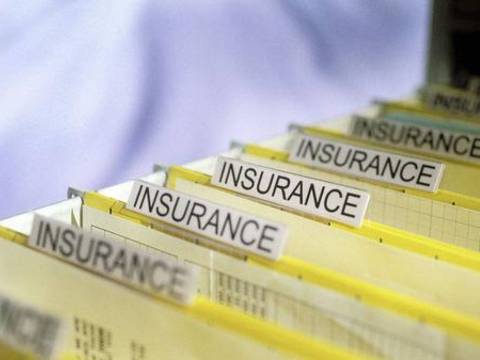 By Vusala Abbasova
Azerbaijani citizens are satisfied with the activity of local insurance companies, says Mushfig Israfilov, Deputy Chief of the State Insurance Supervision Service at the Finance Ministry.
In his statement at the regional seminar of the International Association of Actuaries held in Baku on September 28-29, Israfilov noted that the number of complaints have decreased thanks to the Service, which analyzes incoming complaints in a more prompt and timely manner.
He also stressed that only 20-25 percent of cases are deserved, while the rest are usually baseless.
Most of the complaints are with respect to voluntary and mandatory car insurance, real estate insurance, and medical insurance, he added.
Israfilov also noted the decreasing number of complaints, from over one hundred monthly to just over 75 appeals per month.
In 2014, the number of complaints totaled 1,170, increasing by a staggering 58.5 percent from the 2013 figure of just 738 complaints.
Earlier, the Azerbaijani Ministry of Finance revoked the licenses of about 63 insurance agents for failing to comply with reporting rules in order to regulate the activities of intermediaries in the insurance market.
The ministry suspended the licenses of 71 insurance agents in July and 8 in August, while some 200 insurance agents have lost their licenses since the end of 2014.
Furthermore, a black list of insurance intermediaries that have large accounts receivable debt to customers and provide them with false information is in the works.
This measure is needed to improve the regulation of insurance intermediaries, said the head of the Association of Insurance Companies of Azerbaijan, Orkhan Bayramov.
A parallel list is also planned for the customers of insurance companies who engage in unfair practices.
A total of 26 insurance companies and one reinsurance company are operating in Azerbaijan. The country has 824 insurance agents, 61 of which are legal entities, while the remaining 763 are individual persons.
The regional seminar of the International Association of Actuaries involved about 40 international actuaries from more than 20 countries, as well as the representatives of the International Association of Actuaries, the associations of actuaries of the other countries, the Associations of Azerbaijani Insurers, the Associations of Azerbaijani actuaries, the State Insurance Control of Azerbaijan, the State Social Protection Fund and others.
---
Follow us on Twitter @AzerNewsAz
Related News