"Investments into private sector is our primary goal"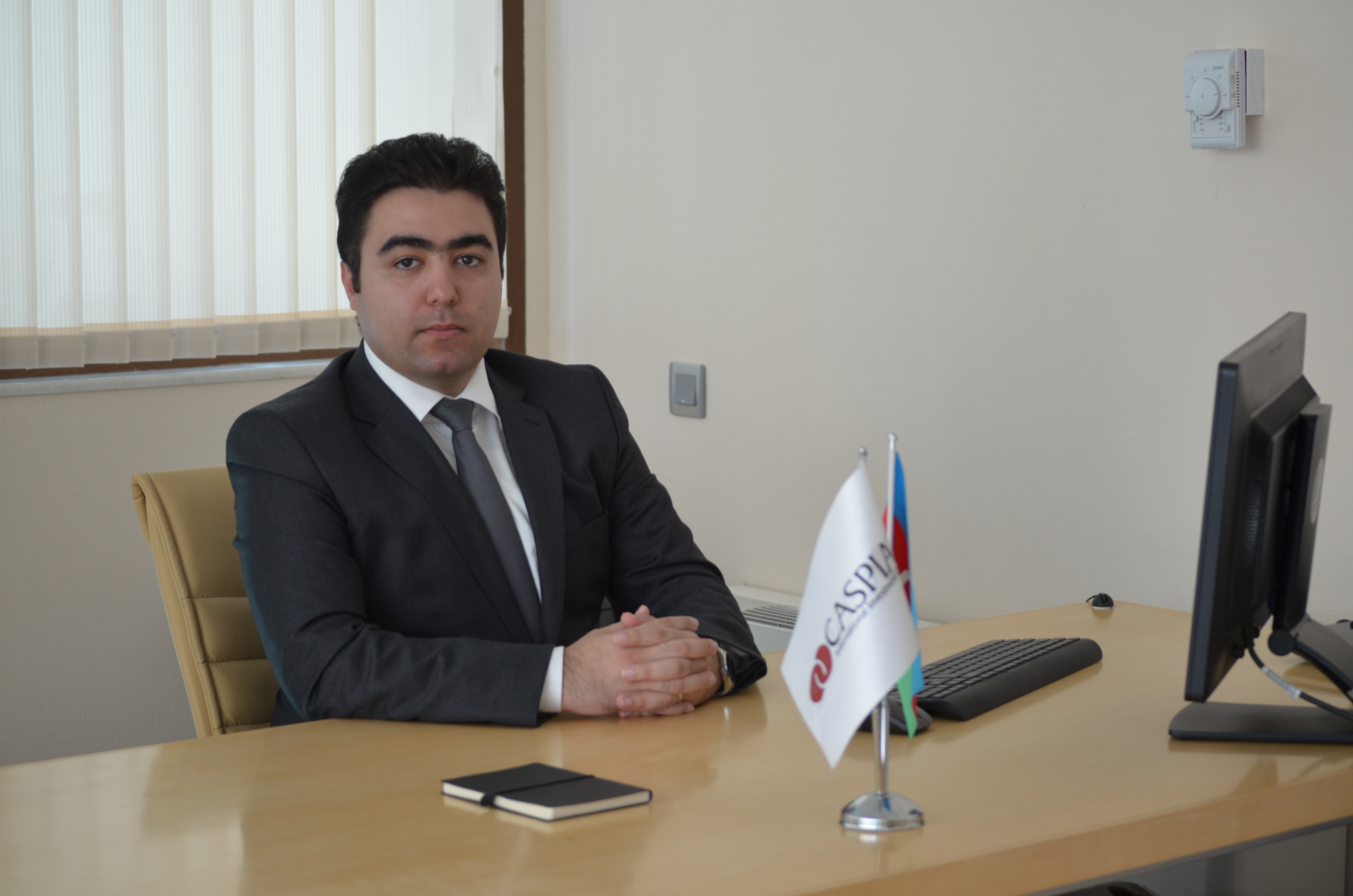 Caspian International Investment Company CJSC (CIIC) is a private equity investment firm founded in March 2008. CIIC's shareholders areAzerbaijan Investment Company OJSC, state owned Azerbaijaniinvestment company;Aref Investment Group, one of the largest Kuwaiti conglomerates;Al-Ahmar Group for Trading, Industrial and General Agencies, a group from Yemen as well as The Islamic Corporation ForThe Development of The Private Sector and Islamic Development Bank, supranational development focused financial organizations. The main goal of CIIC is to serve as an investment vehicle in order to receive exposure to the growing Azerbaijani economy.Orkhan Aghalarov, the acting General Manager of CIIC, talks about the company activities and future plans.
Question: What is the investment principles deployed by CIIC?
Answer: CIIC's investment decisions are based on a balance between prudence, profitability and contribution to the Azerbaijani economy.We can invest into any production or service areas, excluding oil & gas and financial sectors that are legal, Shariah compliant,financially profitable and have development impact on the economy of the Republic of Azerbaijan.
Q.: How many investments have you realized so far?
A.: Up to date, CIIC has invested into three projects in Azerbaijan, where each project represents completely different sectors.
One of the investmentshas been made into the logistics center, where the basic idea was to build and rent out warehouses where agriculture products could be stored following the harvest.
Another project is related to real estate sector, more exactly into "Villa Badam"gated community located in the Masazir district of Absheron region.The investment thesis was to purchase villas at a lower cost at initiation and obtain the value-added once all the amenities of the gated community are ready. Currently, the project is on final stage of completion and around 10 families have already settled in the complex.
A-Agro, a supplier of locally grown fruit and vegetables to restaurants and hotels in Baku city, represents our third investment.A-Agro is a supplier of McDonald's for a while and has recently been accredited with a global supplier status, which gives the right to supply products to any of McDonald's restaurants around the world, especially in CIS countries. Currently, A-Agro is working on an expansion project to increase production capacity and market share as well as strengthen its competitive advantage.
Q.: Mr. Aghalarov as you know current year is announced as "Industry year". How CIIC can contribute to this initiative?
A.: We all witness and feel significant governmental support directed towards the developmentof the private sector in the country. For example, after the respective directions given by our President, new legislation has been introduced which is planned to facilitate the flow of funds into the private sector by financial institutions.Also, government investmentsinto various sectors of the economy, especially infrastructure is helping to develop the private sector and increase GDP.As a socially responsible investor committed to the development of our country and considering that investments into private sector is our primary goal, we are one of the main supporters of realization of our President's economic policy. By considering investments into the projects which are production related and have development angle, we are putting forward our contribution to this great initiative.
Q.: What are the future plans of CIIC? Do you consider any new investment in the near future?
A.: Currently, we are extensively working on new projects and trying to expand number of our deal flows.
We are ready to consider any potential projects and open for business proposals from entrepreneurs, organizations and business people.