Petkim's net profit reaches 55 mln liras in H1 2014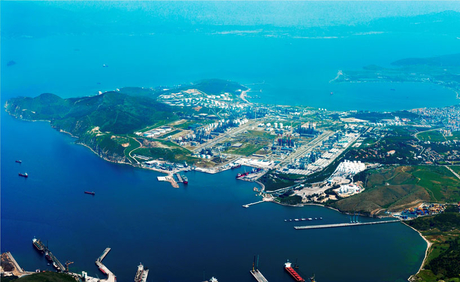 By Aynur Jafarova
The net profit of Petkim Petrochemical Holding amounted to 55 million Turkish liras in the first half of 2014.
"This is 10 times more compared to January-June 2013," Petkim said.
Petkim, in which Azerbaijan's state energy company SOCAR owns 61.32 percent of equity shares, made a net profit of 49 million liras in 2013.
Also, the company's turnover amounted to 2.44 billion liras. It also increased the production capacity by 6 percent. The figure exceeded 1 million tons in the first six months of 2014. The utilization rate of production capacity increased by nine percentage points and reached to 90 percent in the reported period.
The official exchange rate was 2.1489 TL/USD on August 12.
Director of Petkim Sadettin Korkut said the demand for the company's products in the petrochemical market has increased. Due to this issue, Petkim plans to increase annual production of ethylene and pure terephthalic acid (PTA) products from 3.2 million to 3.6 million tons.
Petkim Petrochemical Complex, which includes 15 major factories and seven auxiliary units, manufactures plastic packages, fabrics, PVC, and detergents, and is the only Turkish producer of such products.
A quarter of Petkim's products are exported to foreign markets.
The total production volume of the holding amounted to nearly 2.82 million tons in 2013, compared to 3.03 million tons in 2012.
On March 30, 2012, SOCAR Turkey Enerji A.Ş and SOCAR International DMCC OGG acquired a 10.32 percent stake in the Petkim petrochemical complex, increasing their stakes to 61.32 percent. Some 38.67 percent of the shares are on free circulation on the Istanbul Stock Exchange.
Investments in the development of the complex will amount to $114 million in 2014. Petkim's share in the Turkish market is expected to hit 40 percent by 2023.