9 December 2013 17:43 (UTC+04:00)
1 326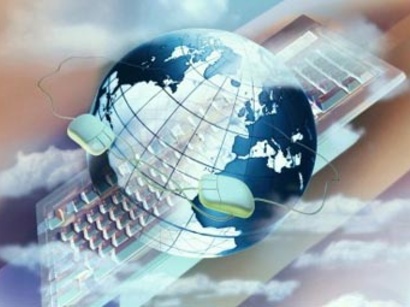 By Nigar Orujova
The partnership between the state and the private sectors should be emphasized when implementing the action plan for the development of broadband Internet access in Azerbaijan, Chairman of the Azerbaijan Internet community Galib Gurbanov.
There is a special form of interaction, which is named Public-Private Partnership (PPP) in the economy of some developed countries, Gurbanov said.
"This is the partnership between the state and the private sector. The PPP represents organizational alliance between government and private businesses aimed to implement socially significant projects from the development of important sectors of the economy to provision of the public service," he said.
Internet service providers are willing to invest in the broadband Internet project development in Azerbaijan.
"It is important for the Internet service providers to feel the support from the state. There are different forms of support to the private sector. This may be a direct investment in one project or another, and lending," Gurbanov said.
The Internet community has earlier submitted a proposal on development of broadband Internet to the Azerbaijan Communications and Information Technologies Ministry.
The project includes not only proposals on cooperation between state and private sector, but also proposals on reduction of tariffs for transmission services and international communication rent, which is a substantial cost of Internet service providers. This will inevitably lead to reduction of tariffs for Internet services.
Gurbanov believes the cost of Internet access via fiber optic networks for end users can be cut down in proportion to reduction of the rents percentage for Internet service providers.
Recently, ICT Ministry said necessary conditions will be created for Internet service providers to reduce the cost of access to the Internet for end users.
The Azerbaijan Tariff Council adopted a decision to reduce telecommunication services' tariffs, by January 1, 2014. This decision is expected to have an impact on the reduction of tariffs for Internet services.
About 40 Internet providers are functioning in Azerbaijan at present. Some 70 percent of the population uses the Internet where 35 percent are the users of the broadband Internet services.
Under a project on developing broadband Internet in Azerbaijan (Fiber-to-the-Home) high-speed Internet access is expected to cover all areas of Azerbaijan by 2017.
Related News