29 April 2013 12:46 (UTC+04:00)
1 900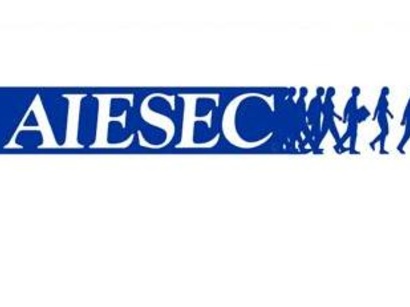 AIESEC Azerbaijan will organize Azerbaijan's first Youth to Business Forum in Azerbaijan Diplomatic Academy on May 11. Youth to Business is a unique forum, which aims to connect young people and the corporate world.
The main focus of the forum is to provide young people with business tips and success stories, that they cannot obtain from books or formal education. At the same time, it is a good opportunity for companies both to position themselves as top employers and to connect directly with talented, eager to develop, educated and innovative young people.
The forum encompasses three topics: Entrepreneurship, Sustainable growth and Innovation. Lectures in these three spheres will be delivered by foreign and local speakers. The speakers are Farid Ismayilzadeh, a CEO and founder of Golden Pay - the largest payment provider in Azerbaijan; Lavinia Iosub - the organiser of Marketing Kingdom and the director of P-World Azerbaijan; Shahin Seyidzadeh - executive director of NAYORA, having long term experience in HR management, and Fuad Muradov - the youngest member of Parliament and the Director of Silkway.
This is the first project in Azerbaijan to bring together talented students and young people and the most successful figures of corporative and business world. Youth to Business Forum has already been held in a number of countries. Another benefit for participants is having the opportunity to get hired by one of the present companies. Azerbaijan Youth Foundation is the main partner of the event, along with the other partners such as: Coca Cola, Golden Pay, P-World, Nayora ,Oxfam. Day.az , Trend.az, Milli.az, and the business portal Biznesinfo.az will provide media support for this project.