22 April 2013 12:19 (UTC+04:00)
889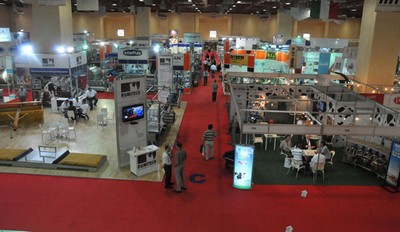 By Sara Rajabova
ANIMALIA ISTANBUL 2013, International Trade Fair for Livestock & Cattle Breeding Technologies, organized by HKF Trade Fairs, is opening its doors to visitors for the 10th time.
Being one of the foremost trade fairs in Turkey leading the livestock industry, ANIMALIA ISTANBUL 2013 keeps on the preparations at full steam for the event, which takes place in Hall 10 of Istanbul Expo Center on June 6-9.
ANIMALIA ISTANBUL 2013 will be waiting for the visitors with its wide exhibitor and product range from bovine and ovine breeding to animal health and hygiene, milking and cooling technologies, raw material production and feed stocking systems.
The Ministry of Economy and Exporters' Associations of Turkey organize buyer groups in order to increase exports, diversify the exported goods and find new markets, and increase market share. Within this scope the Ministry and Exporters' Associations will also bring buyer groups to ANIMALIA ISTANBUL 2013. With the participations of senior executives from Azerbaijan, Belarus, Bosnia and Herzegovina, Algeria, Morocco, Palestine, Iraq, Iran, Kazakhstan, Lebanon, Macedonia, Egypt, Uzbekistan, Russia, Sudan, Saudi Arabia, Serbia, Tunisia and Jordan ANIMALIA ISTANBUL 2013 expects to welcome numerous buyer groups all across the world.
Even though there is still two months left until the exhibition, only a few stands remain to be sold at ANIMALIA ISTANBUL 2013, the one and only trade show exclusively specialized in livestock industry in Istanbul.
The professional team of ANIMALIA ISTANBUL 2013 is doing its best to make sure that all of the exhibitors and visitors have a memorable experience during the event. Within this scope a B2B application is being put into service at ANIMALIA ISTANBUL 2013 for the first time. Through the B2B application exhibitors and visitors will have the opportunity of having one-to-one meetings during the event arranged priorly.
The first choice of farmers and investors for many years, ANIMALIA ISTANBUL is exerting itself to the utmost with the 10 years of experience and know-how to let its exhibitors and visitors have a memorable and efficient fair by preeminently satisfying them. Those interested are invited to be a part of ANIMALIA ISTANBUL 2013, the greatest meeting point of the livestock sector.