Non-oil-and-gas export increased by 23 percent in January 2023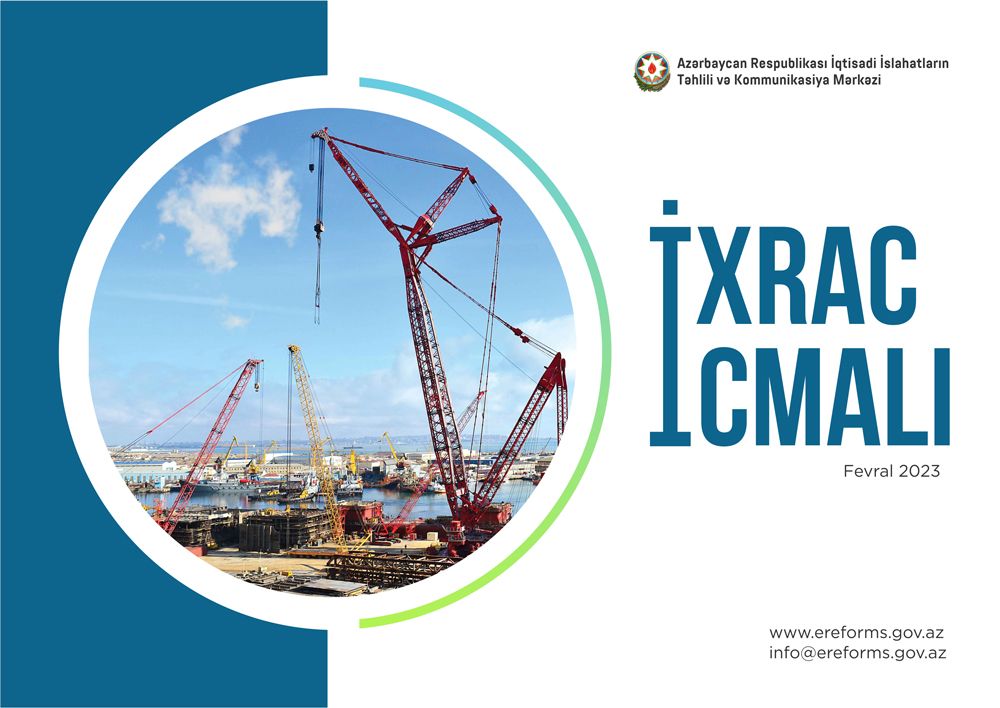 In January 2023, Azerbaijan's total export amounted to $1.9bn, Azernews reports citing the February export review of the Center for Economic Reforms Analysis and Communication of Azerbaijan (CAERC).
Moreover, in January 2023, Azerbaijan's non-oil-and-gas export proved to be $284.5m which is $52.3m or 23 percent more compared with the same period of 2022, while in the same period the export of food products increased by $4m amounting to $64.3m and the export of non-food products increased by $50m or by 29 percent totaling $220.2m.
During the reported period, the main increase was observed in the export of alcoholic and non-alcoholic beverages which increased by 11 times, the export of sugar by 2.5 times, and the export of tea by 2.3 times.
Further to the report, the export of chemical industry products grew by 11.3 percent.
The export of chemical products increased by 57.7 percent, the export of ferrous metals and ferrous products increased by 17.5 percent, and the export of aluminum and aluminum products increased by 15.4 percent with the export of tea increased by 35.6 percent in January-December 2022.
In January 2023, Turkiye ranked in first place in the list of countries that exported non-oil-and-gas products. The export to Turkiye amounted to $106m, which is more than 34 percent versus the same period in 2022. The Russian Federation ranked in second place totaling $68.1m, which is less than $3m. And Georgia ranked in third place with $24.5m which is 68 percent more compared with January 2022.
---
Follow us on Twitter @AzerNewsAz