Existing model not favorable for private investment - Deputy Minister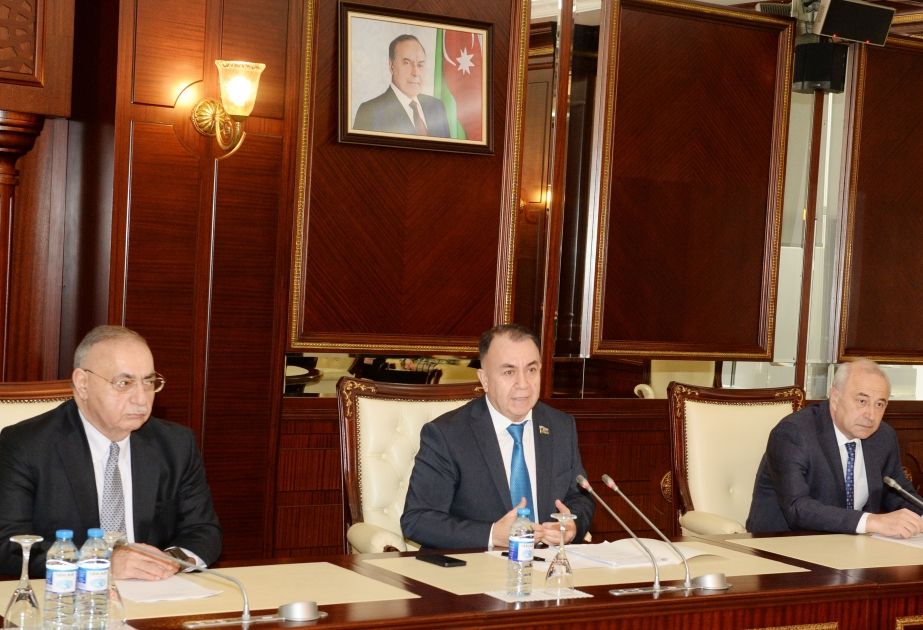 Azerbaijan plays an especially important role in Europe's energy security, Azernews reports citing, the chairman of the Natural Resources, Energy and Ecology Committee of the Milli Majlis, Sadiq Gurbanov telling at the meeting of the Natural Resources, Energy and Ecology Committee of the Milli Majlis held on February 21.
"Today we deliver our oil and gas to Europe. In such a moment in the world - in a time when war is going on one side, hunger, poverty, and even food shortage on the other side, energy is the main source of all the products. The President of Azerbaijan Ilham Aliyev has exceptional services to the world in bringing this energy to Europe. Through TANAP and TAP, our energy resources are delivered to European countries," he added.
Noting that Europe is interested in energy exchange with Azerbaijan, he touched on renewable energy and pointed out the agreement on a strategic partnership in the field of green energy signed with Azerbaijan, Georgia, Romania, and Hungary in December 2022.
"We have already announced our potential in new types of energy, contracts have been signed with 4 countries. New Azerbaijan will shine with its energy type and will make another contribution to the energy security of the world," he said.
The chairman of the committee gave information about the bill "On Electric Power" that was included in the agenda of the meeting (first reading) and added that this is an important document related to the legal regulation of the work carried out in this field in the country.
Later, Samir Valiyev, Deputy Energy Minister made a speech and noted that the draft law discussed today creates a legal basis for taking important steps towards the implementation of reforms in the energy system.
"The electric energy model formed in the first years of independence has ensured the increase of production capacity in accordance with competition, the development of the transmission and distribution network system, the solution of the problems faced by consumers, and its availability. But fulfilling the task of transforming the electric power system that meets modern challenges requires changing the current model," he added.
He said that the existing model does not fully stimulate the efficient use of resources.
"The production system does not provide a favorable environment for private investments. Thus, most of the production and transmission network functions are concentrated in one organization, where there is a conflict of interest. For this reason, private investors demand guarantees from the state to protect themselves from risks," he added.
---
Follow us on Twitter @AzerNewsAz