Statistics Committee unveils Azerbaijan's GDP for January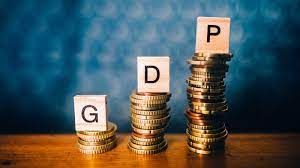 In January 2023, the gross domestic product (GDP) amounted to AZN9,7bn ($5.7bn), Azernews reports, citing the press release of the Azerbaijani State Statistics Committee.
Value-added products in the oil-gas sector of the economy decreased by 4.6 percent, while in the non-oil and gas sector, they increased by 1.7 percent.
Some 52.8 percent of the GDP production fell to industry, 9.5 percent to trade, vehicle repair, 5.3 percent to transport and warehousing, 3.2 percent to construction, 2.6 percent to agriculture, forestry, and fishing, 1.6 percent to information and communication, 1.4 percent tourist accommodation and catering, and 15.5 percent fell to other sectors. And net taxes on products and imports made up 8.1 percent of the GDP.
The GDP per capita was equal to AZN957 ($562).
---
Follow us on Twitter @AzerNewsAz