25 December 2019 20:13 (UTC+04:00)
515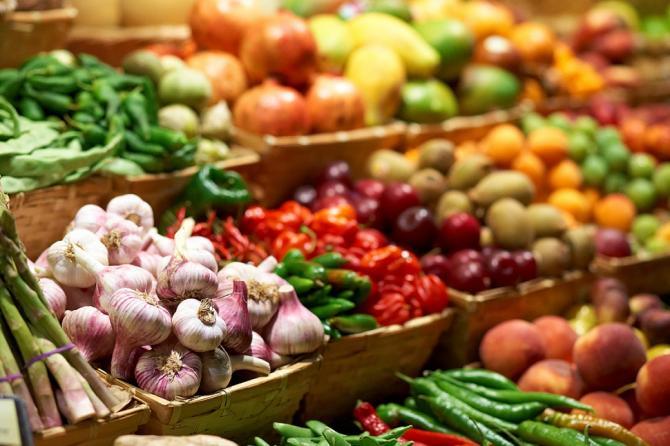 By Rasana Gasimova
Azerbaijan Food Safety Agency (AQTA) and European Union (EU) have reached an agreement on issuance of health certificates for exported products, Advisor to the Chairman of the Agency Elkhan Mikayilov told local media on December 25.
He noted that the EU recognizes health certificates for products of plant and animal origin exported from Azerbaijan.
"Certificates will confirm the conformity of food with veterinary requirements of lifestock products, as well as safety of food products. This will simplify the work of entrepreneurs. They will pay a lower state duty for one certificate instead of two. In general, they will be able to export products to EU countries at low financial cost," he said.
Mikayilov said that there will be no difficulties in recognition of the certificate, adding that in case of any problems entrepreneurs can contact AQTA.
He also noted that AQTA is in the process of negotiations to export crop products to the EU.
"Hazelnuts take first place in the export of non-oil products. We have developed an action plan to eliminate cases of refusal of hazelnuts exported to EU member states. As a result, the packaging, processing and transportation of local hazelnuts will comply with EU requirements. Refusals are mainly justified by problems with documentation and transportation. We are taking the necessary measures to simplify the export not only of hazelnuts, but also tomatoes, persimmons and other products to Europe," he said.
Mikayilov also noted that Azerbaijan is looking for potential markets for export of chicken products.
"Taking into account the wishes of entrepreneurs, appeals were made regarding the export of the Azerbaijani chicken products to the Korean and Chinese markets. In this regard, we appealed to the China's appropriate authorized organization," he said.
He also emphasized that the negotiations on the export of berries from Azerbaijan to the Korean and Chinese markets are also on the agenda.
Touching upon measures to increase food safety in the country, Mikayilov informed that the AQTA is working to open new private food safety laboratories.
"The meetings have been held with entrepreneurs to develop a conceptual design of laboratories, determine the list of laboratory equipment and prepare guidelines for laboratory accreditation procedures this year. The Food Safety Agency has begun to cooperate with several private laboratories already," he said.
"The two laboratories have agreed to mutually recognize the research results. These laboratories ensure the research necessary to issue a certificate for export products," he added.
---
Follow us on Twitter @AzerNewsAz
Related News