31 August 2016 13:23 (UTC+04:00)
2 526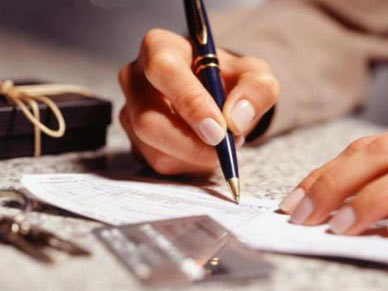 By Nigar Abbasova
Insurance companies operating in Azerbaijan collected some 325.34 milion manats ($ 199.84 million) of insurance premiums in January-July 2016, which is 14.9 percent higher than the index of 42.19 million manats ($ 25.91 million) fixed in the same period of 2015, Financial Market Supervisory Body (FMSB) reported.
The volume of insurance payments in the reported period also increased by 13.6 percent and stood at 119.03 million manats ($ 73.11 million).
Collections in the sphere of voluntary insurance have increased by 17.8 percent, while payments grew by 10.4 percent to stand at 209.12 ($ 128.45) and 87.8 ($ 53.9) million manats respectively. Collections in the sphere of compulsory insurance grew by 10.05 percent and amounted to 116.2 million manats ($ 71.37 million), while payments rose by 23.8 percent up to 32.2 million manats ($ 19.7 million).
Life insurance market recorded an increase of 26.4 percent and stood at 93.13 million manats ($57.20 million), while payments on this type of insurance grew by 37.8 percent to stand at 43.27 million manats ($ 26.57 million).
The local insurance companies offer wide range of services including corporate insurance, individual insurance and reinsurance.
Operation of two insurance companies – Buta Insurance and Alfa Insurance was suspended in August, 2016.
The decision on the liquidation of Buta Insurance was taken during the extraordinary meeting of its shareholders.
The reason of a halt in Alfa Insurance was sharp deterioration of financial position in the insurance company as well as loss of assets and capital, failure to meet reserve capital requirements and default of obligations. Temporary administrator has been appointed in the company since August 26. The license was abolished by the relevant decision of FMSB's board of directors.
Being established in 2016, FMSB aims to license, regulate and control the securities market, investment funds, insurance, credit organizations (banks, non-banking credit organizations and operator of postal communication) and payment systems, as well as improve the control system on legitimating the dirty money and preventing the financing of terrorism, and provide transparency and quickness in this sphere.
The official rate of the Azerbaijani manat against the USD was set at 1.6321 manats for August 31.
--
Nigar Abbasova is AzerNews' staff journalist, follow her on Twitter: @nigyar_abbasova
Follow us on Twitter @AzerNewsAz
Related News