BP becomes Baku 2015 European Games official partner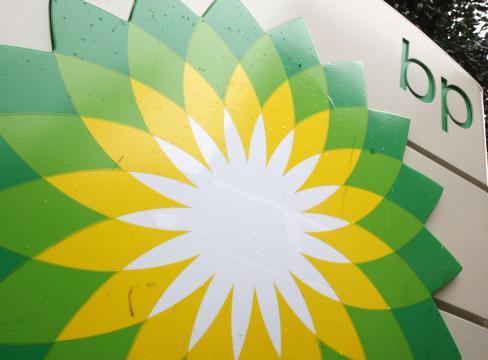 By Aynur Jafarova
British BP, which is an operator of major oil and gas projects in Azerbaijan, has become the official partner of the Baku 2015 European Games, the next summer's spectacular and historic sporting event.
A relevant agreement was signed between Azerbaijan's Youth and Sports Minister, Chief Executive of Baku European Games Operation Committee Azad Rahimov and BP's Regional Vice President for Azerbaijan, Georgia and Turkey Ian Sutherland on June 12.
Speaking at the signing ceremony, Rahimov said BP is a company that has a long-standing presence in Azerbaijan and a deep understanding of the country.
"It has a history of supporting major international sports events around the world and we are delighted to be welcoming it as an official partner of the European Games," he said "I am sure its support will help support the Games across Azerbaijan and Europe, and also help develop our athletes further in their pursuit of excellence."
BP, which employs over 3,250 people in Azerbaijan, will partner with Baku European Games Operation Committee's innovative Games Academy initiative to help identify and develop professional talent in the country.
Also, promoting Baku 2015 across Azerbaijan, BP will help fund the development of aspiring medal hopes for the host nation ahead of the European Games.
In his remarks, Sutherland said Baku 2015 European Games is a unique opportunity for hundreds of enthusiastic young Azerbaijani nationals to develop new skills and knowledge adding to the country's international events delivery capability.
"BP is pleased to be supporting the Games Academy initiative which we believe will enhance Azerbaijan's overall capability-building efforts and will leave a strong legacy of project delivery," he noted.
Baku 2015 Chief Operating Officer Simon Clegg, in turn, said the European Games are an opportunity for a new generation to put Azerbaijan on the map of international sporting excellence, and its assistance with the development of Azerbaijani athletes is testament to that.
"I am confident that together, Baku 2015 and BP will make a formidable partnership to engage and excite the nation as we continue to prepare for the inaugural European Games," he said.
Baku 2015, Europe's first senior multi-sport event, will gather more than 6,000 athletes from the 49 countries affiliated to the European Olympic Committees to compete in 19 sports in Azerbaijan's capital on June 12-28.
The Baku Games' program includes aquatics, archery, athletics, badminton, basketball 3x3, beach soccer, boxing, canoe sprint, cycling, fencing, gymnastics, judo, karate, shooting, table tennis, taekwondo, triathlon, volleyball, and wrestling.
Baku, the largest city on the Caspian Sea with a population of over 2 million, was awarded the Games by the European Olympic Committee (EOC) in December 2012. The Baku European Games Operations Committee will organize and run the Games in cooperation with EOC.