Dysentery threatens Baku ?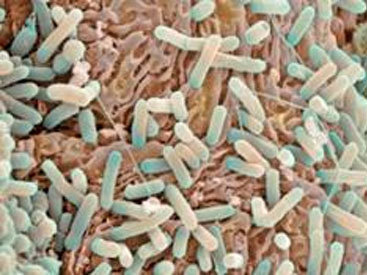 By Victoria Moiseyeva
Summer is the time when dozens of bacteria and parasites awaken to attack people. Dysentery is one example of such kind of undesirable cases.
Dysentery is defined as diarrhea in which there is blood, pus, mucous, usually accompanied by abdominal pain. There were twelve cases of dysentery infection during January-July on the territory of Azerbaijan.
Some four cases of dysentery were registered in Baku and eight cases of the disease were registered in the regions of the country
"Fatalities from dysentery were not registered," Rubaba Mansurova, the epidemiologist of the Republican Center of Hygiene and Epidemiology of Azerbaijani Ministry of Health, said.
Last year there were 24 similar cases on the territory of the Republic: 12 cases in Baku, remaining - in the regions. Number of people infected with dysentery has reduced by 50 percent this year. Most infected were children. All cases of dysentery in Baku took place among children younger than 17, Mansurova informed.
There are two main types of dysentery. The first type, amoebic dysentery, is caused by a single-celled, microscopic parasite living in the large bowel. The second type, bacillary dysentery, is caused by invasive bacteria. Both kinds of dysentery occur mostly in hot countries. Poor hygiene and sanitation increase the risk of dysentery by spreading the parasite or bacteria that cause it through food or water contaminated from infected human feces.
"Disease is caused by shigella bacteria. The point is that breakdown of microorganisms toxin is produced, which plays an important role in the development of dysentery. In favorable conditions shigella bacteria are capable to reproduce in food products. Dysentery may develop as a result of eating products that were not thermally treated (cheese, sour cream, milk) and contaminated fruit, vegetable. One can also catch dysentery in water medium (river, water well). For example, one could swallow water when swimming in the river," the specialist noted.
When talking about the possibility of dysentery spread on the territory of the country, Mansurova stressed that comparing to previous years number of cases of dysentery noticeably reduced. "Quality of medical services improves year after year, and this has positive effect on disease incidence rate - both of dysentery and other infections."
The main symptoms of dysentery include: sudden onset of high fever and chills, abdominal pain, cramps and bloating, flatulence (passing gas), urgency to pass stool, feeling of incomplete emptying, loss of appetite, weight loss, headache, fatigue, vomiting, dehydration.
You may feel weak and anemic, or lose weight over a prolonged period. Mild cases of bacillary dysentery may last four to eight days, while severe cases may last three to six weeks.