Water, juice, soft drinks: a difficult choice on hot summer days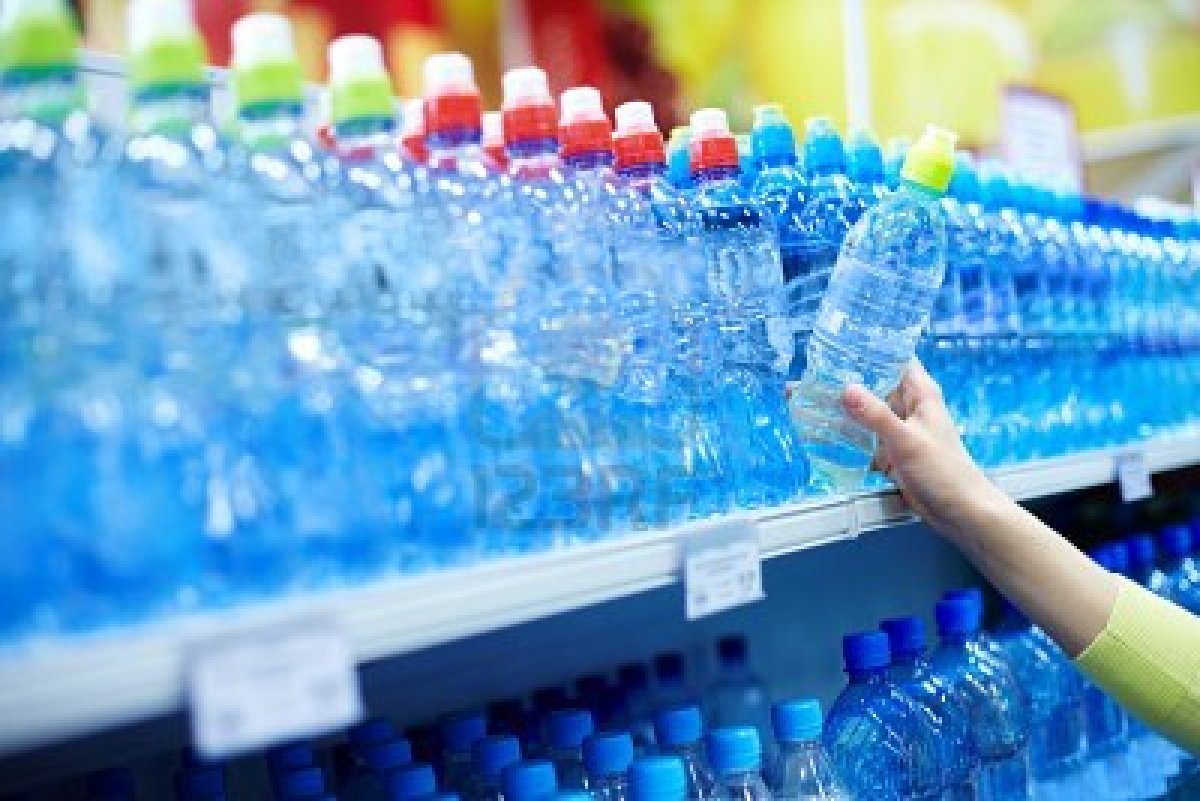 By Sabina Idayatova
Sparkling water, juice, soft drinks and other liquids are the most consumable products during the hot summer season. However, the choice of a drink sometimes is difficult from the viewpoint of quality, source of production, compliance with hygienic rules, and other factors.
The daily need for water of the human body, which consists of liquid by 60-70 percent, is 3 liters depending on the person's age, physical activity, gender as well as the air temperature. A human organism loses 2.5 liters of liquid a day through transpiration, breathing, and urine during hot summer days.
Loss of fluid per day is usually compensated by juicy fruits like watermelon, melon, as well as water, milk, ayran (dairy product), tea, and soft drinks made from fruit juice.
However, currently the usage of sparkling water is decreasing due to the spread of diabetes and obesity in European countries, as there are a lot artificial substances, alcohol, moreover, there is often no inscription on the bottles.
Meanwhile, it is planned to change the standards of sparkling water production in Azerbaijan, the spokesman for the State Committee on Standardization, Metrology and Patents, Fariz Talibli, said on July 15.
According to Talibli, the existing standards should be amended in order for sparkling water to be bottled in the vicinity of the source.
"The chemical composition of mineral water changes during the transportation of water from the production source in tanks. That is why we want to raise the issue," he said.
According to Talibli, the planned changes will also lead to a decrease in the number of companies that sell sparkling water.
He noted that usage of Azerbaijan's natural resources is possible only on the condition that the health of consumers is protected.
According to Talibli, sometimes, naming the product after a spring located in one of the villages in Gadabay, some entrepreneurs take one or two buckets of pure water, mix it with plain water and then sell it to consumers.
"Such facts need administrative responsibility, and the entrepreneur even bears criminal liability for it," he said.
Furthermore, monitoring of soft drinks is on the agenda of a relevant executive body each year. Thus, the sale of soft drinks on the streets openly was banned in 2007 by the Republican Center for Hygiene and Epidemiology; it was indicated that carbonated and non-carbonated water did not meet proper sanitary and hygiene standards.
Fake soft drinks are at times bottled in anti-sanitary conditions, resold and stored in improper conditions. Also, temperatures above 20 degrees in the sun make storing non-alcoholic beverages dangerous.
Non-alcoholic drinks should be stored at a temperature of 0-20˚C, while fruits and extracts -- at a temperature of 0-10˚C. Intake of non-alcoholic beverages stored at a temperature above 20˚C in sunlight is dangerous.
How can people determine high quality soft drinks?
First of all, non-alcoholic soft drinks are limpid, without sediment. The bottle should indicate the name of the manufacturer, source country of production, composition, nutrition value, production date, storage conditions and duration, the manufacturer's trademark, mineralization degree, information about standards, etc.
According to the Euromonitor International market research, the soft drinks market continued to post healthy growth in Azerbaijan in 2012.
According to the report, this sector benefited from the expansion of the domestic segment and the increasing interest of consumers in soft drinks as a whole.
Overall, growth is being driven by the healthy characteristics of soft drinks, the diminishing quality of tap water, very hot summer weather, new product launches, wider product assortments and the dynamic development of functional beverages.
Nevertheless, the report says that the leading positions of major international players such as Coca-Cola (Baku Coca-Cola Bottlers) and PepsiCo (Mars Overseas Baku Ltd) can be attributed to very strong and well-established brands and domestic production.
Local companies are catching up with multinational ones and hold strong positions in the soft drinks market, especially as regards fruit and vegetable juices. In addition, they also employ Western-style competitive and marketing strategies and offer products in different price segments and various packaging.
Researchers also expect the popularity of ready-to-drink tea and sports and energy drinks to grow further.
Intake of alcoholic drinks is dangerous in summer and should be reduced as much as possible as they cause liquid loss and heart disease. According to market research conducted by government agencies, alcohol consumption decreases approximately by 35-37 percent during the summer months.
Furthermore, compared with the Soviet period, consumption of alcoholic drinks has sharply reduced due to leading popularity of the Islamic religion among the population.
During the holy Ramadan and Muharram months of the Muslim calendar, the consumption of alcoholic drinks decreases 7-10 percent. According to Azerbaijani Ministry of Agriculture, despite the benefit of wine for the human body due to which it is popular in the European markets, the most consumed alcoholic drinks in Azerbaijan are vodka and beer.
Nevertheless, for most of Azerbaijani people homemade drinks made from dairy products and "compote" are healthy coolers. Summer`s most perfect and healthy drink in Azerbaijan is ayran, which is prepared from fermented goat or sheep milk, sometimes by adding greens and other species; it is easy to store and useful for quenching one's thirst. Industrial production of ayran started in the 1970s.
The higher the temperature outside, the more people should be attentive not to consume low-quality, unhealthy products that are harmful for both themselves and other members of the family. Considering the above-said, everybody should protect their health and be aware of their consumer rights.