Grigorian's agreeing peace is due to its facing both internal and external pressures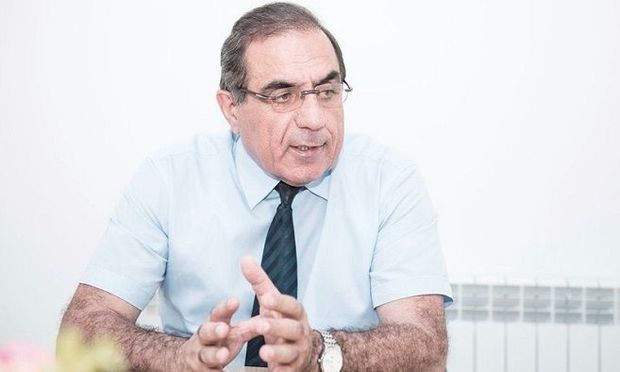 Armenian Security Council Secretary Armen Grigoryan said that Azerbaijan and Armenia could sign a peace agreement before the end of 2023. According to him, certain progress has been made in the issue of border delimitation in Chisinau. Although the problem has not been fully resolved, some progress has been made. If intensive negotiations between Azerbaijan and Armenia continue and receive strong support from the international community, then a peace agreement can be signed as soon as possible - before the end of the year. Although unconvincing, are Armenia's speeches that they really found the way to the right path or is it just an excuse to buy time?
"I don't think this is an empty excuse of the Armenians. Armen Grigoryan's words are true. A peace agreement can be signed before the end of this year."
Azerbaijani political analyst Qabil Huseynli told this to Azernews while commenting on the issue. He added that Armenia has always tried to play with time. "However, since the peace deal is currently under the control of the US and the EU, it is impossible for Armenian Prime Minister Nikol Pashinyan to avoid this matter. The delimitation of Azerbaijan's borders in accordance with the 1975 map was adopted due to a proposal form Armenia. If there is peace between the two countries, this will also increase Pashinyan's influence in the Armenian government," the expert added.
Russia, the USA, and the European Union, which once supported Armenia, are now inclining towards Azerbaijan due to geopolitical realities. According to the expert, such a step by Armenia is due to the fact that it is alone in the political arena and is under certain pressure from the separatists.
"Armenia is well aware that after the signing of the peace agreement, both the country's economic problems will be resolved and the life support of the population will be provided at a higher level. This agreement is considered beneficial not only for Armenia but also for Azerbaijan. Because the idea of a "Common Caucasian Home" can be implemented in the South Caucasus, which includes Georgia, and conditions for a lasting peace can be created there," Qabil Huseynli noted.
And when asked about the duration of the peace agreement to be signed and how it will end, the expert replied that it depends on the terms of the agreement and the integration of the Armenians living in Karabakh into our society.
"If all conditions are met, especially if there are no destructive provocations from the Armenian separatists in Karabakh, peace will be strong and stable," expert underlined.
---
Rena Murshud is AzerNews' staff journalist, follow her on Twitter: @RenaTagiyeva
Follow us on Twitter @AzerNewsAz