20 May 2016 15:46 (UTC+04:00)
2 438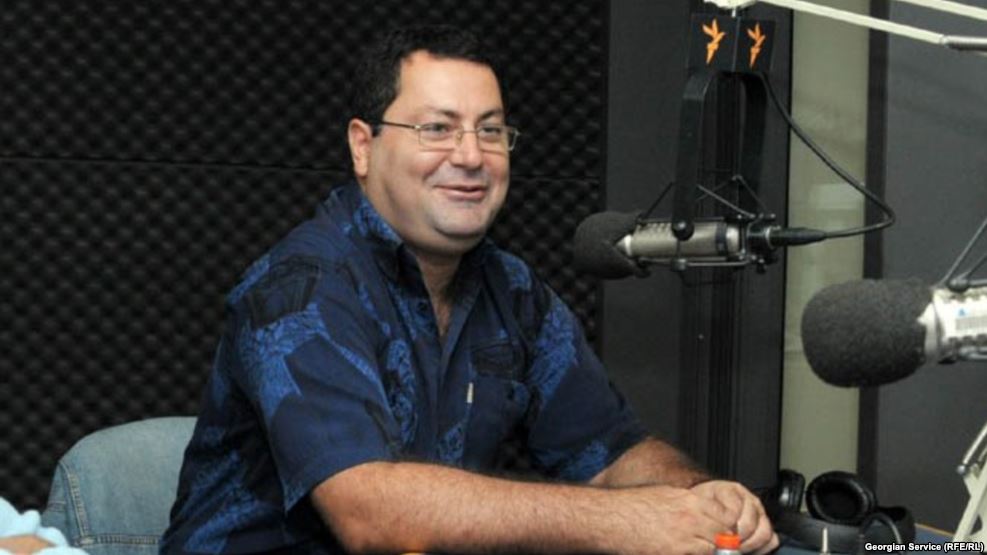 By Rashid Shirinov
The Azerbaijani army has successfully demonstrated its modern weapons that have not been used in the South Caucasus before, Irakli Aladashvili, editor in chief of Arsenal military-analytical magazine and Georgian military expert told Day.
The conditions of Azerbaijani and Armenian armies differ significantly. They have different equipment and different mentality.
"Many weapons are of Israeli production. They are drones, new anti-tank missile systems. Over the past 10 years, Azerbaijan was building up and strengthening its defenses very well and proved that its army was rearmed better than Armenian. In addition, the armament of the Azerbaijani armed forces includes modern Russian-made weapons, which Armenia, a strategic partner of Russia, does not possess," the expert said.
Azerbaijan, which has lost 20 percent of its territory as a result of Armenia's illegal territorial claims, now targets to restore the international justice and liberate its internationally recognized area.
In difference to the army of Armenia which has occupied other country's territory Azerbaijan's army holds military spirit high and serves to restoring peace in the region.
The Armenian Army lacks sufficient military recruits and overall ready-to-fight male population, which put it to significantly poor position.
Official statistics of the recent April clashes on the frontline of the Armenian and Azerbaijani troops clearly showed the miserable situation the country is. Armenia's losses -- both men and technique -- were more than the Azerbaijani losses by several times.
Heavy problems within the army by force of numerous obvious factors make the Armenian authorities equip the armed forces through the prisoners. President Serzh Sargsyan recently pardoned eight convicted on condition of fighting for the so-called "Nagorno-Karabakh Republic".
The move was not met unambiguously within the country, who called it "reckless" and "unconsidered" because of possibility to involve other prisoners to choose "NKR" in exchange to a prison.
"I think that the risk of renewed armed conflict in the occupied Karabakh will remain high regardless of May 16 meeting of the presidents of Azerbaijan and Armenia in Vienna. The attacks will stay on even after the installation of cameras in the frontline areas. This is not the way out of the situation. This method cannot stop the confrontation in the conflict zone," Aladashvili noted.
Military expert thinks that in case of resumption of a full-scale war, it will not be protracted and will last for several days. "In one word, blitzkrieg is possible, and the advantage is on the side of the Azerbaijani army. Precedent [referring to the April incident] has occurred before, thus, there is reason to believe that the Azerbaijani armed forces will demonstrate their success again," he concluded.
Despite four UN Security Council resolutions on withdrawal of its armed forces from the Nagorno-Karabakh and surrounding districts, Armenia keep tension high in the region keeping under control the illegally occupied territory.
---
Follow us on Twitter @AzerNewsAz
Related News