Azerbaijan's MFA comments on statement of Armenian Foreign Ministry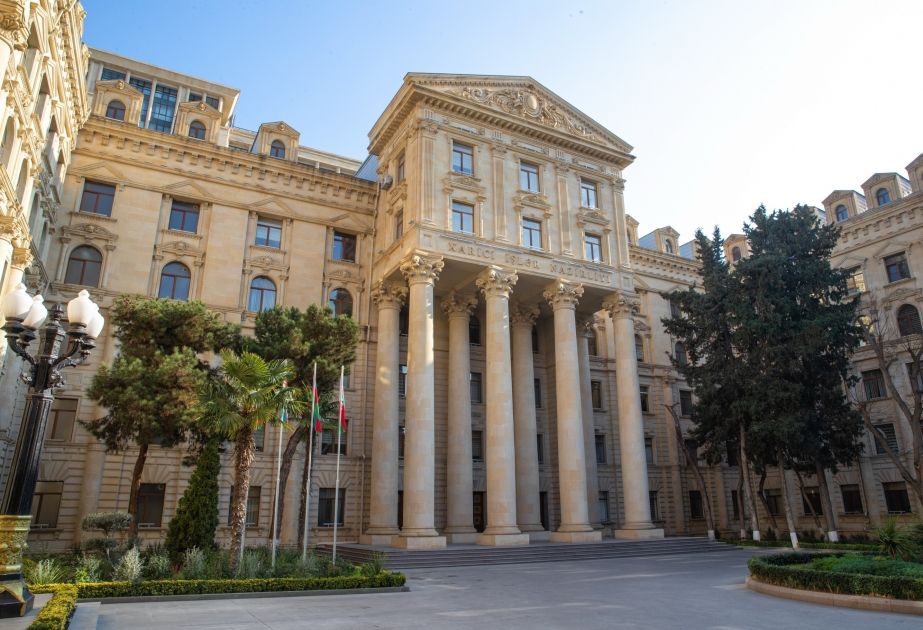 "Presentation of the measures taken by Azerbaijan in response to yet another provocation against the territorial integrity and sovereignty of Azerbaijan during September last year, as well as May and November of 2021, as occupation of the territories of Armenia is an integral part of the political adventurism of this country," said spokesperson for Azerbaijan's Ministry of Foreign Affairs Aykhan Hajizada as he commented on the statement of the Foreign Ministry of Armenia dated September 13, Azernews reports, citing MFA.
"Besides being an example of fraudulence, accusing Azerbaijan of occupation by Armenia, who kept the sovereign territories of Azerbaijan under occupation for almost 30 years, still refuses to hand over 8 Azerbaijani villages despite the results of the Patriotic War of 2020, has not withdrawn Armenian armed forces from the territories of Azerbaijan contrary to the Trilateral Statement, and resorts to continuous military provocations, is a distortion of realities.
Unlike Azerbaijan, which investigates violations of international humanitarian law during war and military operations respectively, and conducts investigations on persons suspected of committing such crimes, Armenia's pride to speak of crimes against humanity committed against Azerbaijanis, including the Khojaly genocide is well-known.
The distraction of attention from the concentration of forces in the region and from the possible military provocations at any time by Armenia, which questions Azerbaijan's sovereignty and territorial integrity in reference to the Garabagh region, is a serious source of threat.
The main condition for peace and stability in the region is Armenia's renunciation of its claims against the territorial integrity and sovereignty of Azerbaijan both in words and deeds, withdrawal of all Armenian armed forces from our territories, and putting an end to revanchist policies and actions," Hajizada added.
---
Follow us on Twitter @AzerNewsAz