2 August 2018 17:49 (UTC+04:00)
1 766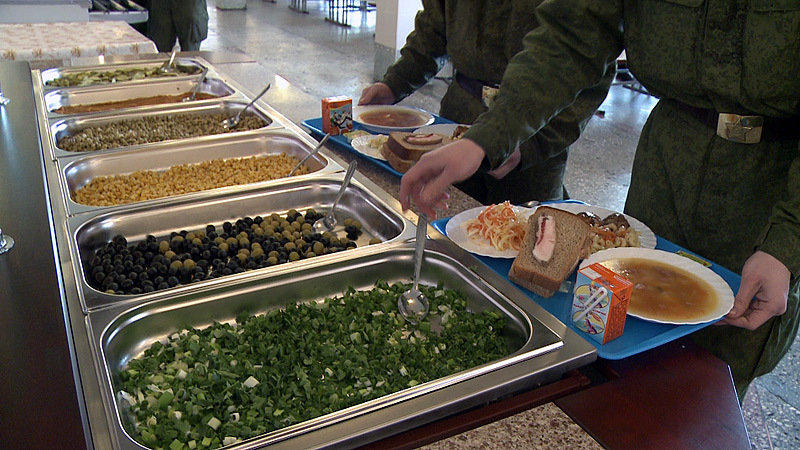 By Rashid Shirinov
The leadership of the Armenian Armed Forces has decided to save on the food for contract soldiers. For several days, the contract soldiers in an Armenian military unit cannot eat at the expense of the unit, which means that they have no choice but to bring their own food.
The situation is paradoxical because while the Armenian Prime Minister Nikol Pashinyan forbids supplying soldiers with food, clothes, and other items from their families, the military command cuts the food supply of the contract soldiers.
A source in the military unit told Armenian media that its leadership received an order not to give food to the contract soldiers who carry out not the military service, but the technical work. Therefore, these soldiers were told to eat at their own expense.
This would not be a problem if they did not have the salary of just 110,000 drams ($229) a month. Now they have to spend at least one fifth of this money on food, and the question arises: how can these soldiers feed their families?
Another problem is the lack of appropriate conditions in the Armenian military units for the storage of the soldiers' own food. This problem is particularly relevant now, in hot summer days.
Responding to the request of the Armenian media, the country's defense ministry said that the contract soldiers receive a monthly allowance of 10,000 drams ($21) for food expenses. The soldiers, in turn, note that this is not true, since they do not receive any additional money. Moreover, they complain that $21 a month is not enough for adequate nutrition.
Meanwhile, the situation of conscripts in the Armenian army is even worse. Soldiers of many military units do not receive even the minimum of the necessary ration. They are fed with poor-quality food, while unsanitary conditions prevail in military units, and contagious diseases, especially the infectious ones, are wide-spread there.
In addition to these terrible conditions, the Armenian army officers often abuse their soldiers, as well as steal and sell their clothes and food. There are also many death cases when Armenian soldiers die in 'mysterious' circumstances.
---
Rashid Shirinov is AzerNews' staff journalist, follow him on Twitter: @RashidShirinov
Follow us on Twitter @AzerNewsAz
Category News