25 November 2019 18:25 (UTC+04:00)
3 718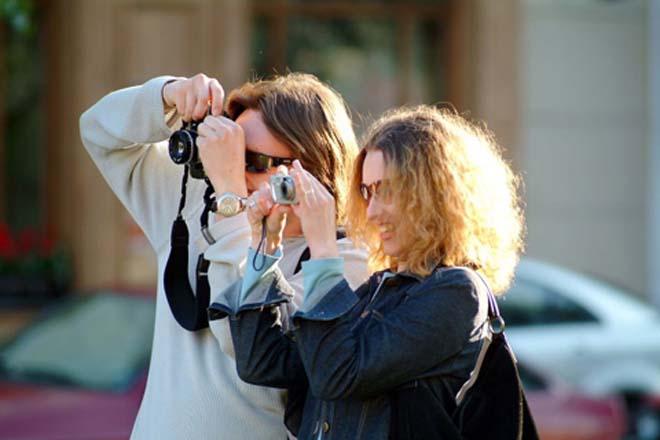 By Rasana Gasimova
Successfully holding events of international significance and developing tourism industry, Azerbaijan consistently increases the number of tourists each year.
The beautiful nature of Azerbaijan, hospitality of its people, the country's capital with its super modern and ancient buildings draws the attention of tourists visiting this South Caucasian country.
In January-October 2019, 2,682 million people from 192 countries arrived in Azerbaijan, which is 10.8 percent more than in the same period of 2018, Azerbaijan's State Statistical Committee reports.
About 29.8 percent of the total number of tourists account for Russia, 22.1 percent for Georgia, 9.8 percent for Turkey, 8.2 percent for Iran, 3.7 percent for Saudi Arabia, 2 percent for the UAE, 1.9 percent for Indian and Ukrainian tourists each, 1.7 percent for Iraq and Turkmenistan each, 1.6 percent for Israel, 1.5 percent for Kazakhstan, 1.4 percent for Pakistan, 1.2 percent for the UK, and 11.5 percent for citizens of other countries.
As to the gender indicators, 66.1 percent of those who arrived in Azerbaijan were men, and 33.9 percent - women.
The biggest increase in the number of arrivals during the reporting period was among tourists from Turkmenistan. Their number increased by 96.5 percent. The number of tourists from India increased by 66.5 percent, China - by 64.2 percent.
In the reporting period, the number of travelers arriving from the EU countries in Azerbaijan increased by 22.3 percent and amounted to 121,500 people, while that from the CIS countries increased by 9.2 percent to amount to 974,200 people.
According to the State Statistical Committee, 58 percent of tourists who arrived to Azerbaijan used railroad and car, 41.2 percent – air transport, and 0.8 percent – water transport.
In recent years, the creation of a diversified tourism infrastructure in Azerbaijan has increased the interest of foreign tourists to the country. There are many opportunities for tourism in Azerbaijan, including rural, health, environmental, cultural, social, commercial, sport, etc.
Moreover, simplification of the visa regime plays a major role in the development of tourism in Azerbaijan. Currently, citizens of a number of countries get visas right at the Azerbaijani airports, while other tourists can visit the country by getting online tourist visas.
With the organizational support of the Azerbaijan Tourism Board, Azerbaijani tourism companies participate in a variety of exhibitions, where they represent tourism opportunities of the country. This also contributes to the increase in the number of tourists visiting the country.
---
Follow us on Twitter @AzerNewsAz
Related News