Turkmenistan presents huge trasnport projects at IMO meeting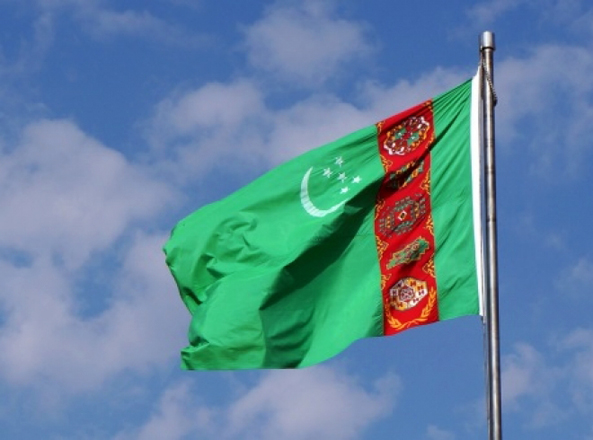 By Nigar Abbasova
Turkmenistan publicized its plans on creating international transit transport corridors within the framework of the 96th meeting of the International Maritime Organization's (IMO) Maritime Safety Committee, ongoing from May 11 to 20, 2016.
Representatives of Turkmenistan presented to participants at the meeting with the ongoing projects on the creation of multimodal transit transport corridors and corridors in the East-West and North-South directions, and with the Turkmenbashi international sea port's significance and capacity.
Turkmenistan is currently taking bids on its way to becoming an international center in transportation. Formation of the modern transport and communication infrastructure is one of the priority areas of the state policy. The country gives an important role to foreign economic relations of the country on maritime freight transport. In accordance with the instructions of President Gurbanguly Berdimuhamedov, new terminals with multi-functional berths capable to accept ships of any types and any load-carrying ability is being built on the shores of the Caspian Sea.
Turkmenistan's new Turkmenbashi Seaport on the Caspian Sea is being developed to become one of the rare ports of the world and the biggest one of the region.
Construction of a new port worth $2 billion by Turkish company GAP İnşaat began in 2013. The new port in Turkmenbashi will be used to export oil products, liquefied gas and textiles. The project forms an important part of the government's strategy to create new high-capacity regional transport infrastructure. The project envisages construction of facilities complex, as well as terminals, shipyards, land-based infrastructure. The project is expected to increase freight turnover while its capacity exceeds 17 million tons per year. Turkmenbashi International Seaport is a main point for the export and import of transit cargo as well as goods of national economy, oil, oil products and construction equipment.
Turkmenistan set a plan on developing projects on organization of inter-regional transport and transit corridors along the lines of East-West and South-North, which is aimed at accessing the Asian, European and Middle Eastern markets.
Meanwhile, the Turkmenistan-Afghanistan-Tajikistan railroad is under construction. The project is important for creating international transport and transit corridor Central Asia - Middle East (Uzbekistan-Turkmenistan-Iran-Oman). The territory of Central Asia is a natural corridor of transportation in North-South and East-West directions, it provides access to the world's biggest markets.
IMO is the global standard-setting authority of the United Nations for the safety, security and environmental performance of international shipping. Head of the IMO's CIS and Eastern Europe Division Ivaylo Valev noted that this presentation is the first event held by Turkmenistan at the IMO and emphasized the existence of great opportunities for expanding the cooperation.
--
Follow us on Twitter @AzerNewsAz