Reviving Urmia Lake impossible in short term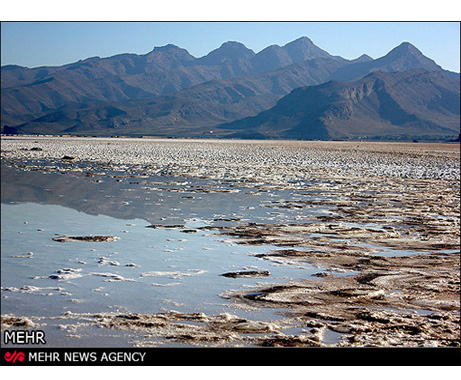 Reviving the Lake Urmia in north west Iran is not possible in short term, the Iranian Energy Minister Hamid Chitchian said.
The administration has ratified some 27 plans in this regard, the minister said, adding each of the plans needs 3-5 years to be materialized.
The plans need operations such as digging tunnels and water transfer canals which would be possible only in long term, he stressed.
The administration has prepared a 10-year plan to restore the lake, Chitchian said, Iran's official IRNA news agency reported Aug. 24.
The plan includes a two-year period for stabilizing the current water level of the lake and from 2016 the level will start increasing in eight years, the minister said.
He further said that transferring water from Georgia and Armenia to revive the lake is impossible.
"The published information on the issue are only personal ideas not executive plans."
Dredging the rivers flowing into the lake and seeding clouds as well as transferring water from other catchments and citys' wastewater into the lake and improving water consumption efficiency in the agriculture sector in the lake's catchments are among the programs to revive Urmia Lake, he added.
Lake Urmia, is experiencing its worst drought in many years, where over 90 percent of its area has dried up. The level has been declining since 1995. Officials have warned if serious steps are not taken, the lake will be turned into a swamp within a few years, which will force millions of Iranians to migrate to greener pastures.
Previous reports said Lake Urmia needs 3.1 billion cubic meters of water per year to survive.
Some Iranian experts believe that the most efficient measures in reviving the lake such as prohibiting unauthorized use of surface and groundwater, limiting groundwater use by local farmers and transferring water from other catchments including the Araz River are impractical and will lead to serious social tensions.
--
Follow us on Twitter @AzerNewsAz