Over 70 nuclear experts voice support for JCPOA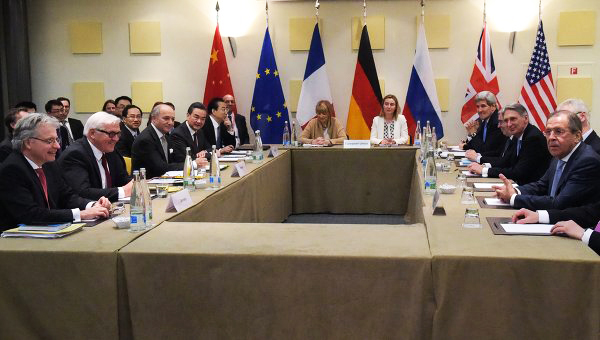 More than 70 prominent nuclear non-proliferation specialists have thrown their support behind the final text of the nuclear conclusion between Iran and six world powers, describing it as a "strong, long-term and verifiable" accord, Irna reported.

The experts, in a statement entitled 'The Comprehensive P5+1 Nuclear Agreement With Iran: A Net-Plus for Non-Proliferation,' said the agreement "advances the security interests of the P5+1 nations (China, France, Russia, the United Kingdom and the United States plus Germany), the European Union, their allies and partners in the Middle East, and the international community."
Representatives and nuclear experts from Iran and the P5+1 group succeeded in finalizing the text of an agreement called the Joint Comprehensive Plan of Action (JCPOA) in the Austrian capital, Vienna, on July 14 after 18 days of intense negotiations and all-nighters that capped around 23 months of talks between Iran and the six other countries.
Under the JCPOA, limits will be put on Iran's nuclear activities in exchange for, among other things, the removal of all economic and financial bans, against the Islamic Republic.
In their statement, the nuclear non-proliferation experts also said, "Though all of us could find ways to improve the text, we believe the JCPOA meets key non-proliferation and security objectives and see no realistic prospect for a better nuclear agreement."
The statement, which is endorsed by former US nuclear negotiators, former senior US non-proliferation officials, a former director general of the International Atomic Energy Agency (IAEA), a former member of the UN Panel of Experts on Iran, and leading nuclear specialists from the United States and around the globe, further noted, "We urge the leaders of the P5+1 states, the European Union, and Iran to take the steps necessary to ensure timely implementation and rigorous compliance with the JCPOA."
The statement comes as 36 retired US generals and admirals voiced their support for the JCPOA in an open letter released on August 12, calling on the US Congress to throw its weight behind the agreement.
On August 8, 29 US nuclear scientists, including five Nobel laureates, sent a letter to President Barack Obama, praising the JCPOA as 'innovative' and 'stringent.' They said it can serve 'as a guidepost for future non-proliferation agreements.' (Press TV)
---
Follow us on Twitter @AzerNewsAz