Tethys starts project to increase oil output in Uzbekistan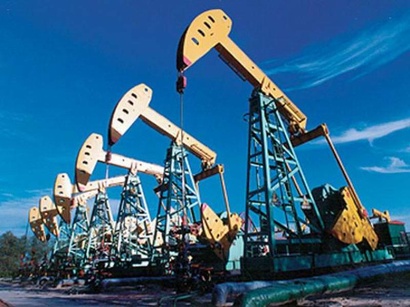 Tethys Petroleum Ltd, registered in Guernsey (Channel Islands, Britain), has launched a project to increase oil production at the Chegara group of fields in Uzbekistan's Bukhara-Khiva region, a representative of the Uzbekneftegaz National Holding Company (NHC) told Trend on November 13.
In May 2012, it was reported that the Uzbekneftegaz's subsidiaries, namely, AC Uzneftegazdobycha and JSC Uznefteproduct and the 100 per cent subsidiary Tethys-Chegara Production Ltd. signed a contract to increase the output of wells at Chegara.
The representative of Uzbekneftegaz said that the contract came into effect in September 2013, after its approval by a special resolution of the President of Uzbekistan in August 2013 and subsequent registration in government bodies.
With its own funds, the British company will carry out work for 25 years in line with the contract. The work will cost $24.43 million and will be aimed at growing oil production at the Chegara group of fields to the amount of no less than 340,400 tons annually. According to Uzbekneftegaz estimates, the designed capacity of the output at the field may amount to 390 tons of oil per day.
In addition, Tethys is committed to processing oil produced in Uzbekistan. The company will receive 50 per cent of the additional amount of oil as an income from the investment. It will also receive the rights for oil products produced from its share of oil, with their subsequent sale in the foreign market.
The subsidiary of the Tethys was provided with tax and customs benefits as part of the contract by decree of the Uzbek president.
Since 2010, Tethys has been carrying out similar works in Uzbekistan to increase the production rate of the wells in North Utrabulak in Kashkadarya oblast.
The company also receives ready oil products in line with this contract in exchange for its crude oil and sells them for export.
According to Tethys, Chegara complex, which is located near North Utrabulak, is less developed, but has significant potential of additional production in the short term.