Referendum demanded in Georgia for construction of HPP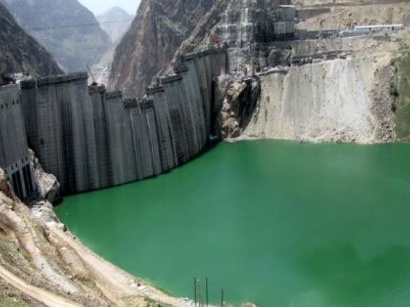 With controversy surrounding the construction of the Khudoni hydro power plant in Svaneti, the Greek Orthodox congregations of Margveti and Ubisi are demanding a referendum on this issue, as well as the dismantling of Zhinvali HPP.
"We demand the holding of referendum and put forward a question on the dismantling of Khudoni HPP and Zhinvali HPP. The National Liberation Movement blocked the construction of Khudoni HPP in 1989. Now, with the resumption of the taboo topic of Khudoni HPP, some 12 villages will find themselves under water. No one megawatt is worth the flooding of spiritual history and cultural traditions. If the Communist Party and the National Movement were evil, then why is the same course being continued? Why must the economic development be based on the flooding of churches," theologian Konstantin Katamadze said.
Believers demand the involvement of the article of Concordat which obliges the state to take care of any temples.
"We demand the involvement of the Concordat of 2002, where the second article says that the state has an obligation to maintain the temples," Katamadze said.