Iran's Rohani arrives in New York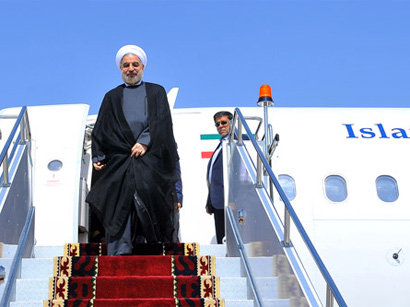 Iranian President Hassan Rohani, heading a high ranking delegation, arrived in New York to attend the 68th annual meeting of the UN General Assembly, IRNA reported.
Rohani is scheduled to deliver a speech in the UN General Assembly meeting on September 25.
The president, as head of Non-Aligned Movement, will also address a special session of nuclear disarmament.
Interviews with different world media, meetings with Iranians residing in the USA and different religious leaders are among other programmes of President Rohani in New York.