Lukoil publishes gas production figures in Uzbekistan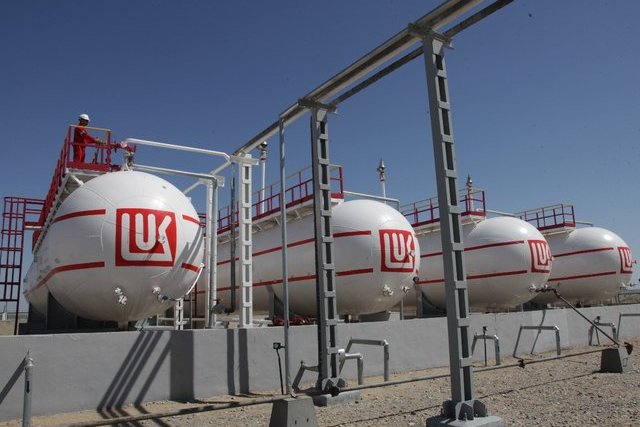 By Aynur Jafarova
Lukoil Uzbekistan Operating Company, a subsidiary of Russia's oil giant Lukoil, produced 20 billion cubic meters of gas at the gas fields in Uzbekistan by early September 2013, the company reported.
In particular, commercial gas production began in 2007 within the framework of Kandym-Khausak-Shady-Kungrad project implemented since 2004 jointly with Uzbekneftegaz National Holding Company.
In 2008, Khausak-Shady reached the project level of production at three billion cubic meters of gas per year. The first starting complex in the western part of the Shady site was commissioned in November 2011.
As a result of supplementary exploration of the contract area and construction of the adjusted volumetric digital geological model of the Khausak-Shady field, the planned natural gas production is expected to reach 3.7 billion cubic meters in 2013.
The supplementary exploration of the field is underway, including in the northern part of the Shady site which is expected to be commissioned in 2014. This will significantly raise the level of production of natural gas.
Currently a booster compressor station is being constructed at the Khausak site. It is planned to be commissioned in 2014 and will provide an increase in production by 20 percent annually.
Lukoil implements three projects in Uzbekistan under the production sharing agreement (PSA) on Kandym-Khauzak-Shady-Kungrad, involved in the development of deposits of South-West Gissar as well as explores the Uzbek part of the Aral Sea within an international consortium.
Lukoil plans to produce at least 18 billion cubic meters of gas in Uzbekistan by 2016 and to increase the volume of investment up to $5 billion by 2017 within the first two projects under the PSA terms. The company predicts that the total volume of investments will exceed $5.5 billion, which will turn the company into the largest investor in Uzbekistan's economy.
Lukoil increased production of natural gas in Uzbekistan by 24.2 percent in 2012. Last year the company produced in Uzbekistan 4,257 billion cubic meters of gas.