23 August 2013 19:47 (UTC+04:00)
1 040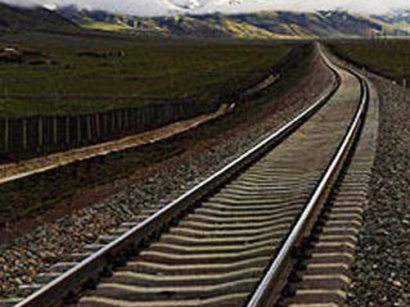 By Aynur Jafarova
The total volume of transit traffic has significantly increased due to the launch of the Turkmen-Kazakh section of the international North-South railway, Turkmen Dovlat Khabarlary state information service reported on August 21.
The Turkmenistan-Kazakhstan section of the transnational railway was put into operation in May this year. Turkmen President Gurbanguly Berdymukhamedov and Kazakh President Nursultan Nazarbayev attended the ceremony. The project on the transport corridor, which is to ensure convenient and cost-effective delivery of goods from Europe to Central and South Asia and the Middle East, embodies the idea of reviving the Great Silk Road that has linked the nations of Eurasia for many centuries. Turkmenistan is the initiator of reconstruction of the ancient route.
Intensity of the transit flow has increased eight times after the launch of the Turkmen-Kazakh section of the North-South railway corridor, the report said.
The Turkmen government said on August 22 that President Gurbanguly Berdymukhamedov was on a working visit to the Balkan region where he got familiar with the construction of Bereket-Etrek section of Kazakhstan-Turkmenistan-Iran transnational railway.
During the visit a map of the Bereket-Etrek section and infrastructure projects as well as projects on terminals and buildings, which will be built at the railway stations Dyaneat, Dovletyar, Bugdayli, Balgui, Madav, and Akjadele were presented to the Turkmen president.
The total length of the railway, which runs from Kazakh steppes via the Karakum desert to the mountainous Gulistan province in the north of Iran, is 900 kilometers, 700 kilometers of which runs through the Turkmen territory.
The large-scale North-South railway project has been implemented since 2007 after the signing of a high-level trilateral agreement between Kazakhstan, Turkmenistan and Iran.
According to experts, the regional project is aimed at providing European and Asian countries with access to Central Asia and the Persian Gulf. A similar opportunity will appear for the transit of goods from the countries of South and Southeast Asia, and the coast of the Indian Ocean to the countries of Northern and Eastern Europe through Iran, Turkmenistan, Kazakhstan and Russia.
Related News