30 July 2013 18:43 (UTC+04:00)
998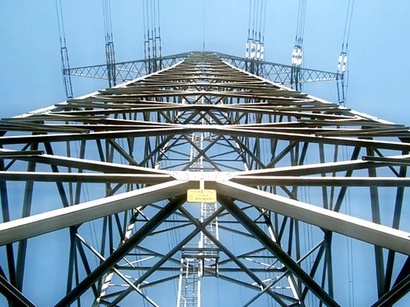 By Aynur Jafarova
Turkmenistan intends to supply electric power to Turkey by transiting through Iran, Donya-e-eqtesad News reported.
According to the publication, the country plans to become one of the largest exporters of electric power in the region by 2020 and has signed an agreement with a private Turkish company on the export of electric power to Turkey's capital Ankara.
Currently Iran purchases electric power from Turkmenistan. However, according to the recent agreement, Iran will also get payment for the transit of electric power from Turkmenistan.
Official representative of the trade chamber of Tehran Mahammed Parsa said that currently Iran exports technical and engineering services to Turkmenistan in exchange for import of electric power.
According to him, Iran should not suppose only to the transit of electric power. The private sector of the country would increase the export of Iranian electric power as well.
Iran is currently exchanging electricity with Armenia, Pakistan, Turkmenistan, Turkey, Azerbaijan, Iraq and Afghanistan.
Earlier in January, Managing Director of Iran Power Generation and Transmission Company (TAVANIR) Homayoun Hayeri said that Iran ranks first in the Middle East in terms of electric power production.

Iran's electricity industry ranks 14th in the world and first in the Middle East in terms of electricity generation by having an installed power generation capacity of 67,806 MW, Hayeri said.

In May, Turkmenistan's Energy and Industry Ministry reported that Turkmenistan has approved the concept of development of power industry in the country for 2013-2020. The aim of the concept is to meet the demands of the industrial and agricultural sector of Turkmenistan, to provide environmental security, to create new work places and to increase the volume of electric power exports.
"The energy policy of the country must not only clearly define priorities of the development of the domestic energy sector in the coming years, but should also outline concrete steps towards integration into the global energy system," Turkmen President Gurbanguly Berdymukhamedov believes.
Related News