Iran's speaker not to file a complaint against Ahmadinejad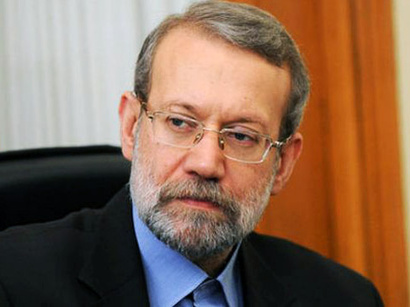 Iran's Parliament Speaker Ali Larijani has not file a complaint against the president Mahmoud Ahmadinejad, Iran's Judiciary Chief Sadeq Amoli Larijani told in interview to state TV channel First, IRIB news agency said on June 23.
According to him, against Iranian president was filed complaint but the name of Ali Larijani was written incorrectly.
Earlier Mehr news agency reported that a branch of Tehran penal court summoned President Mahmoud Ahmadinejad following a complaint by Speaker Larijani,.
MP Mohammad-Ali Pourmokhtar told Mehr that the president has been summoned due to non-establishment of the ministry of sports and youth, violations in the Oil Ministry, non-implementation of the budget law, and refusal to make some approvals of the Majlis.
The complaint is due to be investigated on November 26, some four months after the termination of Ahmadinejad's 8-year term.
In May, more than half of the members of the Majlis joined a complaint against the president for accompanying his chief adviser when he registered for the presidential election.
More than 150 of the 290 members added their names to the inquiry by Iran's constitutional watchdog. It's looking into whether President Mahmoud Ahmadinejad violated the law by accompanying his chief adviser, Esfandiar Rahim Mashaei, to register for the presidential election.