Wind turbine plants to be built in Kazakhstan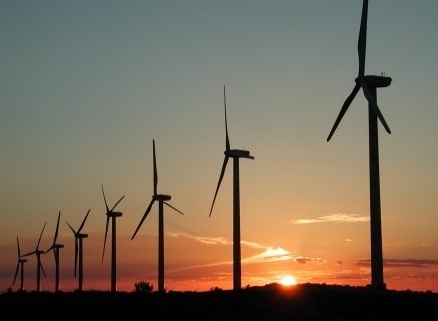 By Aynur Jafarova
Wind turbines manufacturing plants will be constructed in Kazakhstan this year, Managing Director of the National Atomic Company Kazatomprom Valeriy Shevelev said at a briefing on Monday.
"We have conducted all the necessary tests and decided to launch the construction of plants manufacturing wind turbines, one of which will be located in Astana near the solar panels plant Astana Solar," Shevelev said.
He added that work is currently underway on developing a program on transhumance jointly with the Agriculture Academy.
According to Shevelev, there will be small 'oases' in steppes with water, renewable energy sources and all infrastructure necessary for the creation of "revival zones of traditional cattle breeding" that previously existed in Kazakhstan.
According to Shevelev, the mass production of wind turbines will lead to cheapening of their cost and make them more available for the population. Wind turbines will also be used in transhumance.
Kazatomprom, Kazakhstan's national operator, is among the leading uranium mining companies. The company is engaged in the export of uranium and its compounds, rare metals, fuel for nuclear power plants, special equipment, technologies and dual-use materials. Its main activities are geological exploration, uranium production, the initiation of the nuclear fuel cycle, the production of construction materials, energy, social welfare, etc. Kazatomprom is also an active contributor to the development of renewable energy in Kazakhstan.