Russia, Armenia to set up joint defense facilities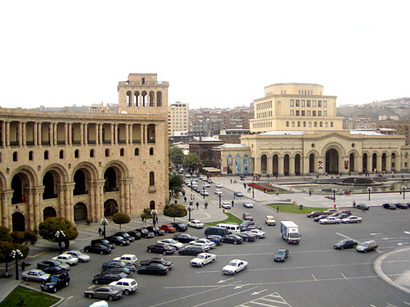 Russia and Armenia have agreed on defense cooperation, including building joint defense enterprises and maintenance centers for military equipment, Armenia's National Security Council said on Wednesday, RIA Novosti news agency reported.
Russian and Armenian delegations to the Collective Security Treaty Organization (CSTO) interstate military cooperation commission met in Yerevan on Monday.
Armenian National Security Council secretary Artur Bagdasaryan said such joint enterprises "will play a great role in developing Armenia's defense industry."
Officials of the post-Soviet security group CSTO, who gathered in Yerevan on January 29-30 discussed the possibility of building certified repair and maintenance centers for military vehicles, air defense equipment and helicopters on the Armenian territory and an assembly line for vehicles on the chassis of Russian truck maker Kamaz.