Charged with corruption, pro-Armenian Menendez resigns as head of US Senate committee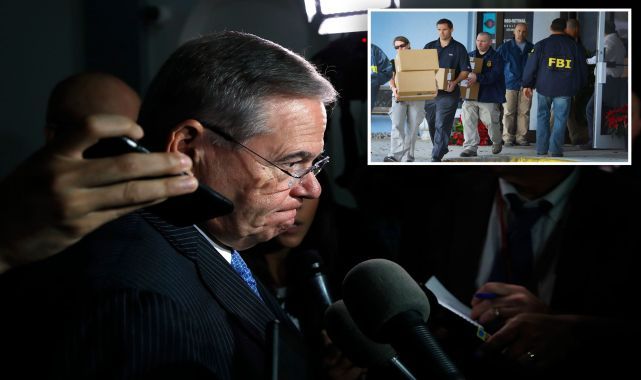 Pro-Armenian senator, and corrupt official Robert Menendez temporarily resigns as chairman of the Foreign Relations Committee of the US Senate in connection with charges of corruption brought against him by American law enforcement agencies.
As Azernews reports with reference to foreign media, this was announced by the head of the Democratic majority of the upper house of the US Congress, Chuck Schumer (from New York).
The 69-year-old American politician has always been distinguished by his pro-Armenian position. It is said that Menendez, who has repeatedly voiced biased views against Azerbaijan, is also in a close relationship with Armenian lobbyists.
Bob Menendez also had an interesting story in 2015 about his corruption issue in the court just because of being apt to receive bribes. The senator, who is easily lured by money or some gifts, repeatedly poked his nose into an issue he did not know deeply due to the money invested in his account from the Armenian lobbies. The fact that the senator, who has never put a step in Garabagh and has a simple understanding of the Caucasus region, presented false images to the Foreign Relations Committee just for the sake of his pre-paid work, is clear proof of all that has been said.
Although Menendez is a lawyer, he has always been disloyal to his profession by violating international law, especially with regard to Azerbaijan's righteous struggle against terrorism and separatism in Garabagh. Of course, without knowing the region, how can one make claims from thousands of kilometers?
His selfless service was just to help Armenian lobbyists pour millions into the pockets of corruptionists like Menendez.
---
Follow us on Twitter @AzerNewsAz