Russian intelligence claims foiling attempt on life of 2 journalists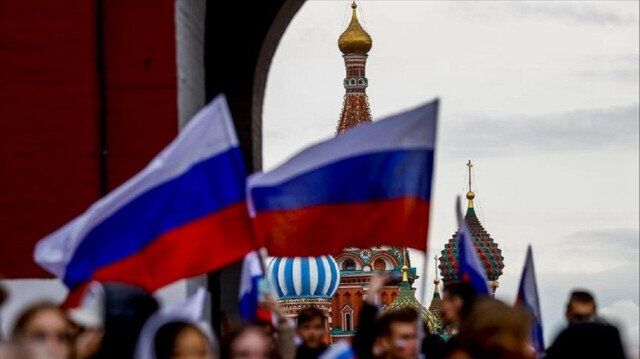 The Russian Federal Security Service (FSB) said on Saturday it foiled an attempt on the life of two Russian journalists by Ukrainian saboteurs, Azernews reports, citing Yeni Shafak.
In a statement, the service said that members of the neo-Nazi group, which calls itself Paragraph 88 (88 stands for Heil Hitler as H is the eighth letter in the Latin alphabet), confessed they had been recruited by Ukraine's Security Service (SBU) to kill director of RT TV Channel Margarita Simonyan and TV anchor Ksenia Sobchak.
They were paid 1.5 million rubles (some $16,600) for each murder, it said.
During a raid at the suspects' apartment, the investigators seized a Klashnikov assault rifle, 90 rounds of ammunition, knives, brass knuckles, rubber batons, handcuffs, chevrons and flags with Nazi symbols, Nazi literature, as well as communications equipment and computers with information confirming their criminal intentions, the statement said.
The Russian Investigative Committee has opened a criminal case against them.
In 2022-2023, several Russian journalists were killed and injured in attacks for which Moscow hold Ukraine responsible.
Commenting on the allegations, the head of Ukraine's military intelligence Kyrylo Budanov did not deny Kyiv's involvement.
In August 2022, Darya Dugina was killed in a car explosion, which was organized, according to Russian investigators, by Ukrainian national Natalya Vovk.
In April 2023, war correspondent Vladlen Tatarsky was killed in an explosion caused by a device hidden in a bust. Russian national Darya Trepova, who handed him the statuette, confessed that she was recruited by people working for Ukraine's intelligence.
In May 2023, war reporter and writer Zakhar Prilepin's car exploded, killing his driver Aleksandr Shubin. The man arrested following the incident also claimed he was recruited by Ukrainian intelligence.
---
Follow us on Twitter @AzerNewsAz