France's Macron under fire for continuing neo-colonial policies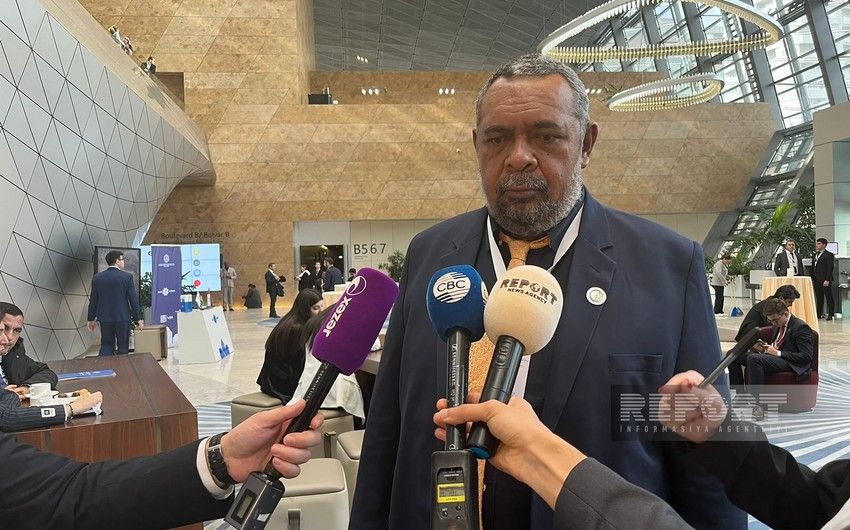 Azerbaijan's stance on the issue of New Caledonia's secession from France is very important, Mikael Forrest, representative of the Front de Libération Nationale Kanak et Socialiste (FLNKS) - the movement for the independence of New Caledonia said in Baku on the fringes of the Summit-level Meeting of the Non-Aligned Movement Contact Group in response to COVID-19.
"We even see the prospects associated with this issue, he said.
"In this matter, we intend to expand ties not only with Azerbaijan but also with other countries. When we talk about the colonial policy of France, about the crimes committed in Algeria, and when we look at Macron's current policy, we see that they do not stop. In any case, they need to be stopped somehow. We want to start somewhere. But, unfortunately, with Macron's policy, this is not possible," Forrest said.
Addressing the Baku summit on March 2, Azerbaijani President Ilham Aliyev lashed out at France's neo-colonial policies and called for the independence of France's current-day colonies.
"Unfortunately, nowadays, we observe a rising tendency towards neo-colonialism. NAM, which came into existence due to the historical decolonization process, should unify its efforts toward completely eliminating this shameful page of mankind.
"NAM always strongly supported the unquestionable sovereignty of the Union of Comoros over the island of Mayotte, which continues to be under the colonial rule of France. As reflected in fundamental NAM documents, we call on the French Government to respect the rights of the New Caledonian people and other peoples in French overseas communities and territories. The French-administered territories outside Europe are nasty remains of the French colonial empire. We also call on France to apologize and admit its responsibility for its colonial past and bloody colonial crimes and acts of genocide against NAM member countries in Africa, South-East Asia and other places," the president said.
---
Follow us on Twitter @AzerNewsAz