Turkish FLO, Reebok ink cooperation deal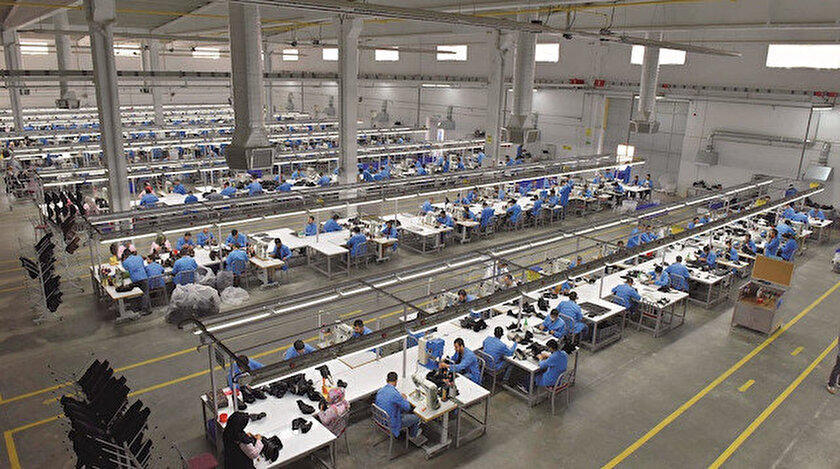 By Economy Service
Turkey's online shoe store FLO and an American fitness footwear and clothing manufacturer Reebok have signed a cooperation deal, Yeni Shafak daily has reported.
In line with the agreement signed with Reebok, FLO has obtained a long-term license right of the brand in Turkey and surrounding regions. Thanks to this important partnership, FLO will prepare and produce a shoe collection for the brand.
The company will design, produce and distribute the global sports brand Reebok's products in 12 countries under the new contract.
FLO Retailing CEO Burak Ovunc described the deal as a great success not only for the company but also for the whole country.
"With our latest license agreement, we have obtained Reebok's license right in Turkey and 12 countries. We are proud to sign this agreement not only on behalf of our company but also on behalf of our country. It is not easy to get the design and production rights of a brand like Reebok, but we succeeded in this," Ovunc stressed.
Ovunc said that Turkey's importance has increased due to the global supply crisis and production problems in China following the coronavirus pandemic.
Underlining the concrete steps, which are being taken toward Turkey's goal of becoming a regional production base, Ovunc added that similar investments will be made in the future as well.
He stated that their experience in shoe production has increased and they have improved their production capabilities with new technologies.
"By adding Lotto alongside Kinetix and Lumberjack, we gained strength in the sports category. In the medium term, I foresee that the ratio of sports textiles in our turnover may increase up to 30 percent. As FLO, we are an important player not only in shoe production but also in sports textiles. We will also continue to expand our existing license agreements."
Ovunc added that they will now create a collection for Reebok and produce it for this purpose.
The collection will be available for sale in FLO stores in Turkey and in different countries. While the said global partnership was evaluated as an important step for Turkey, it was stated that similar collaborations would continue.
The CEO pointed out that in 2022 the company aims to open 50 more stores for the In Street brands, which launched 19 stores in 2021.
---