Turkish daily: Athens gas dream shatters in Eastern Mediterranean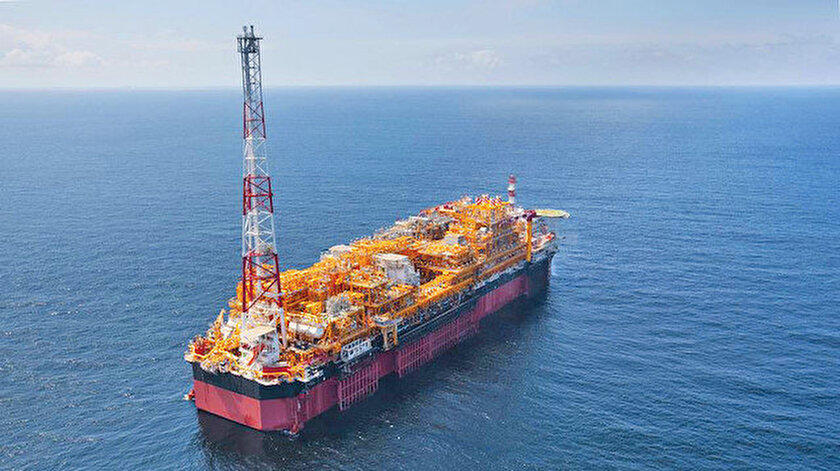 By Yeni Shafak
Greece began the New Year with two straight blows in the Eastern Mediterranean. First, the U.S. withdrew its support for the EastMed Pipeline, which would have bypassed Turkey. Despite the contract they signed with Athens, French Total and American ExxonMobil also ceased seismic research activities off the coast of Crete Island, Turkey's Yeni Shafak newspaper has reported.
Greece's policies aimed at destabilizing the Eastern Mediterranean through the use of energy resources are collapsing one by one.
In Crete, Athens received a red card after the U.S. declared its opposition to the EastMed project, which had been brought to the table by a consortium of Greece, Southern Cyprus, and Israel with a non-binding document.
It was discovered that the French Total and American ExxonMobil companies had suspended seismic research activities to determine the natural gas reserves that they had begun in the south of the island indefinitely. It was stated that the two companies informed Athens of their decision to halt the project. The development was described as a "second blow in the Eastern Mediterranean" by Greek media.
According to the news site Worldstockmarket, the consortium of Total, ExxonMobil, and Greek ELPE companies operating in the south and west of the island of Crete announced in a letter that they have indefinitely frozen their seismic research work in 2022, in violation of the terms agreed upon with the Greek government.
The decision was linked in the Greek media to the project's economic insufficiency.
The three companies were required to conduct seismic survey work between 2019 and 2022 under the current contract. However, it was also revealed that they did not request any time extensions in the document submitted to the Greek Hydrocarbon Resources Management Company, which is a state subsidiary of the three companies, stating that they had frozen their operations indefinitely.
According to reports, the United States' opposition to the EastMed project had a decisive impact on the companies' decision.
Greece was recently surprised by a blow from Washington, on which it relied the most for its provocative activities in the Eastern Mediterranean.
The U.S. State Department openly expressed its opposition to the 1,200-km EastMed Natural Gas Pipeline project led by Greece, Israel, and Southern Cyprus in a non-paper sent to Athens. The document stated unequivocally that the project was deemed unfavorable in terms of politics, economics, and the environment.
--
Follow us on Twitter @AzerNewsAz